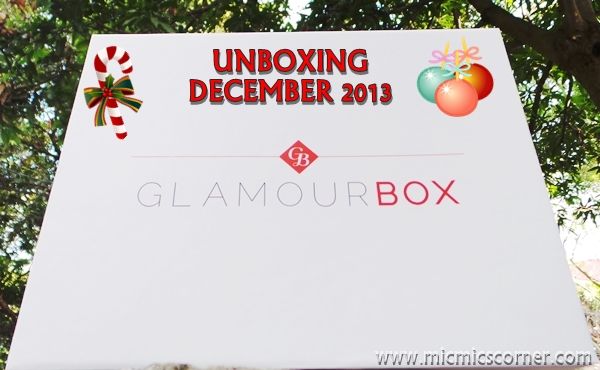 Here's another unboxing post for my lovely readers. I received the box 2 days ago and I actually forgot about this already because of all the house renovation thingy but when I received this, I opened it right away. Same as their previous boxes, the look of the box is just plain white with GlamourBox logo and name on top and the URL on the sides.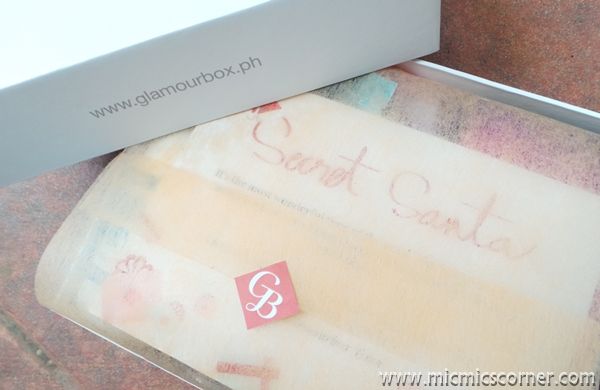 As always, their products are neatly arranged inside with confetti and some sort of like a wrapper or mesh thing (sorry, I really don't know the name) that holds the product together with the GB sticker on top.
The theme for this box - Secret Santa. Well, it is not a secret to us where these items came from but to be honest, I didn't have any idea what items they will combine. I though they will put an all make products. Yeah, my hunch didn't do well this time.
Here's the list of the products inside the box. If you's add the price of the 2 full sized products, you'll get 1765. That's almost x3 of the box's actual price which is Php595. I didn't include the bath cream from the full sized products although it is really full size because it is part of the trio.
1. Holika Holika Face 2 Change CC Cream in Pink Beige | Php855 (50ml)
Sample Size
Clear, lustrous skin has never been easier with this CC Cream. Packed with hyaluronic acid and argan oil, it brightens and improves the texture of your skin while giving a no-makeup look. 
I will do a first impression blog post or video about this.
2. Holika Holika Pure Mellow Multi-Puff | Php265 (25g)
Full size
Inspired by multi-colored marshmallows, this multi-puff delicately covers all the curves of your face for an even and flawless application. Use it for all your cream-type beauty products!
My third blending sponge and I don't mind at all!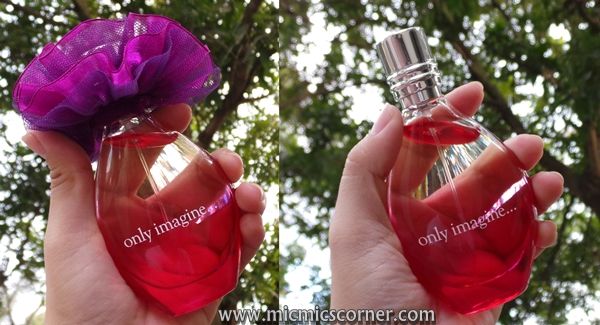 3. Avon Fragrance in Only Imagine | Php1500 (50ml)
Full size
Delight in an extraordinary moment of sparkling green apple touched with the surprise of violet blossom and soft musk in this uplifting and joyos fragrance.
Lovely packaging! I am stunned!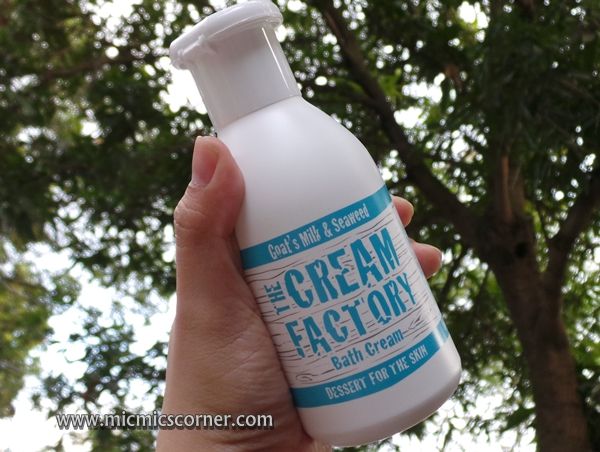 4. The Cream Factory Bath Creams
Full size (part of the bundle)
Single Bottle – 26fl oz. at Php 699.00
Bundle Box – 7.5fl oz. at Php 799.00
Treat yourself to an ultra-delish dessert for your skin! This bath cream has goat's milk from the Netherlands and active botanical extracts to keep your skin velvety-smooth and fresh all day.
 Yey! Another bath cream from The Cream Factory!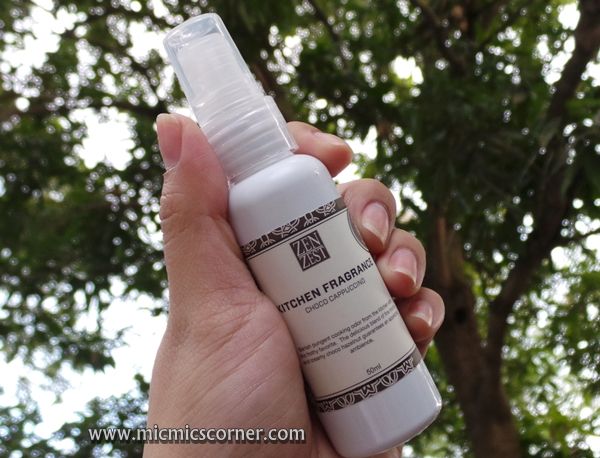 5. Zen Zest Kitchen Fragrance in Choco Cappucino | Php250 (250ml)
Sample size
Does your kitchen smell like it's busy round-the-clock? Take away all evidence of frying or grilling and strip  the air of overpowering food scents with this sweet coffee kitchen fragrance!
I tried this right away and boy, the kitchen smelled divine!
Paula's Choice Skincare Samples 
With Paula's Choice, healthy, youthful, radiant skin is a result you can always count on! Each product is a culmination of decades of research to treat all your skin woes. 
I have heard a lot of nice things about this brand. I guess I should really try it.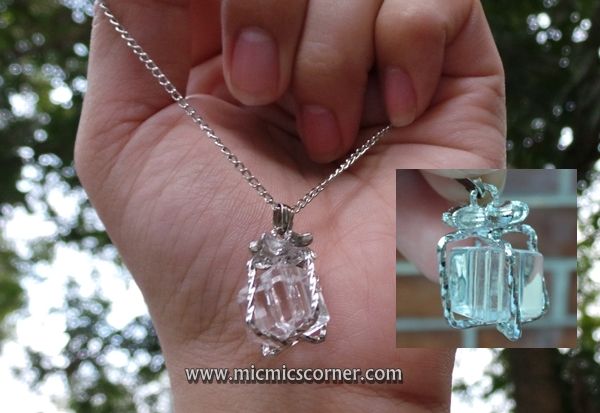 Bonus Item: Fabulosa Necklace
Add extra oomph to your outfit with Fabulosa! Inspired by the hottest designers and latest trends, their statement jewelry creates looks that will always be runway-ready.
My favorite piece from the set! I will definitely wear this on the Christmas eve.
I'd love to write a lot about the items but I realized it is going to be redundant since I made a video prior to this blog post. Please watch the video embedded below.
As a whole, I love the contents of the box. I am still liking the whole idea of giving a set the we can all use during the Christmas eve celebration. There's nothing to be put to waste. All are definitely usable. I can't wait to get more from GlamourBox.
Website: 
http://glamourbox.ph/
Facebook Page: 
https://www.facebook.com/GlamourboxPH
Micmic