"I will make my life a masterpiece by starting to plan out all the things I want to accomplish, all the dreams I want to achieve and to write all the best experiences 2014 will give me." 
That's what I told myself the soonest I found out the
Belle De Jour
is giving me a free planner. Yes, that's how positive I want myself to be as I jumpstart this year.
This planner came in a bit late and arrived mid of this month already. Nonetheless, I am still happy and very ecstatic when I received this. This is actually my second BDJ planner. I had one even before I started blogging. I wasn't able to write and use the planner properly. I don't really know how to organize my thoughts and schedules back then. This time, it is going to be different, I promise you.
My pen is now ready to fill the pages of this planner. I am more ready to make my 2014 more exciting!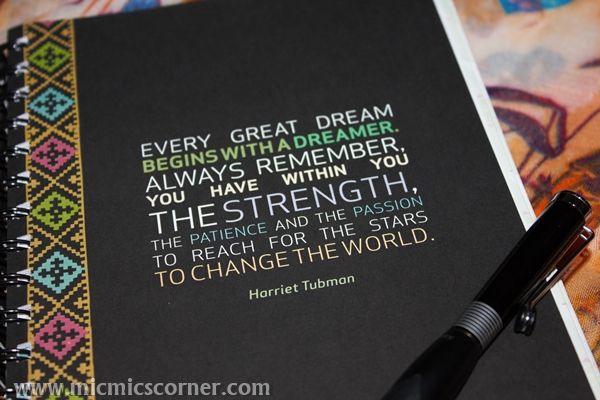 This is what welcomed me when I opened the planner. Very clever, I think, to start my journey with an encouragement.
I will go through some of the pages one by one. Starting with this very useful page for me since I am a blogger. I like the tips written here.
Of course,  a
BDJ Power Planner Lifestyle Card
is included. This will be our access to this year's BDJ events. Aside from that, discounts and promos can also be enjoyed through this.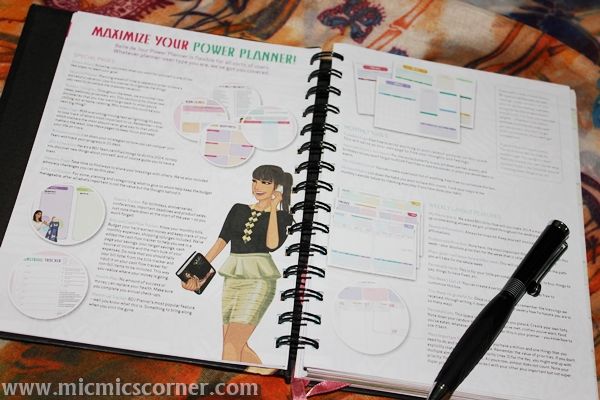 Since this planner offers a lot of pages that covers different areas in someone's life, these two pages will serve as a simple guide on how to maximize the use of this planner.
Start with writing your goals and the fears you want to conquer. Another way of making sure you'll have an awesome year ahead.
This part is actually my favorite! I want to post a photo of my dream! :)
Do you have your own bucket list? This can help you start to have your own.
My next favorites! COUPONS! Who wouldn't want to get freebies and discounts? I am excited to use all the coupons!
One way to earn happiness is by sharing it!
I haven't attended any blogging events yet but this one is useful for that.
Health is important! Giving it a space in a planner is a must.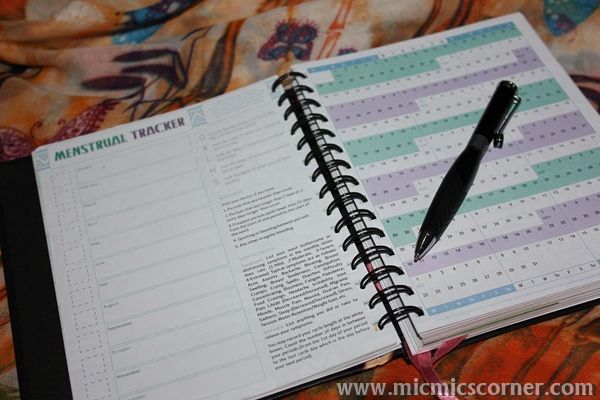 I am guilty of not knowing when my next cycle should take place so I am making a vow to keep a track from now on.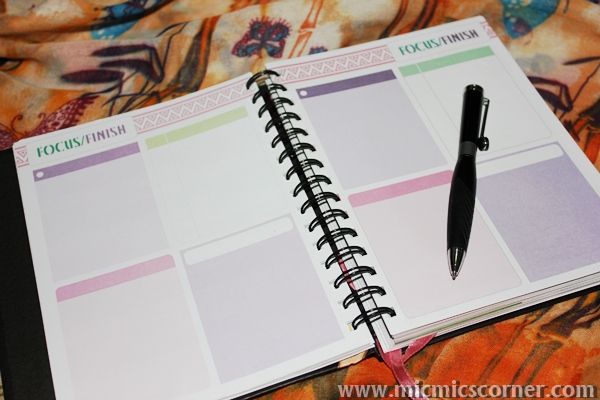 This is the part where I will be writing all my personal stuff to finish. Top on my list is losing weight.
Again, another area to promote wellness.
Sometimes vacation go out of hand. I can attest to that. So planning, even the littlest things, are also important.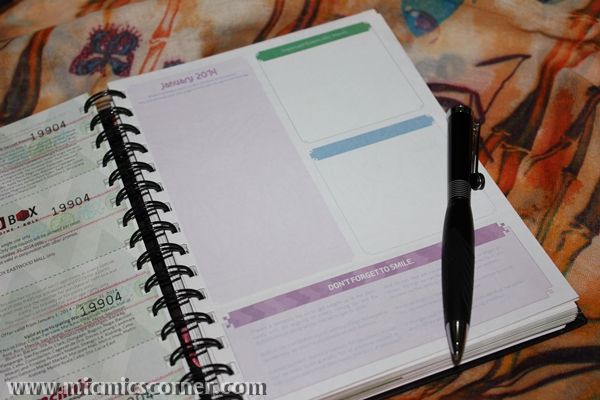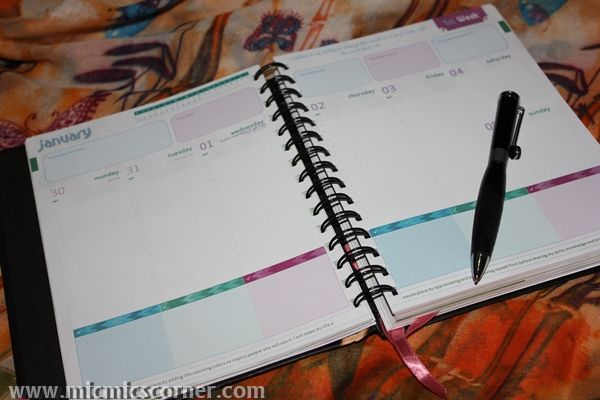 I love how the monthly planning is very easy with this planner. You can always use your own style.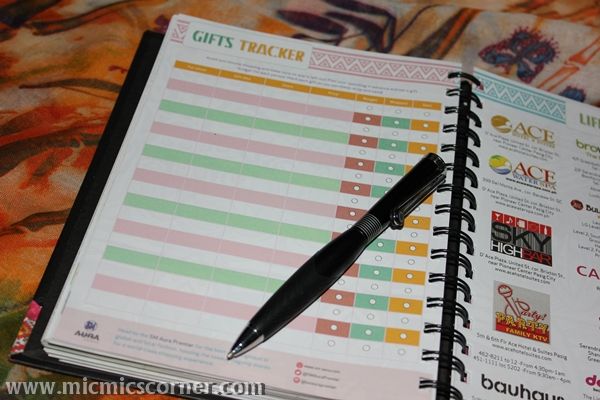 Who normally finds buying gifts hard? I do. I always like giving special gifts to my loved ones.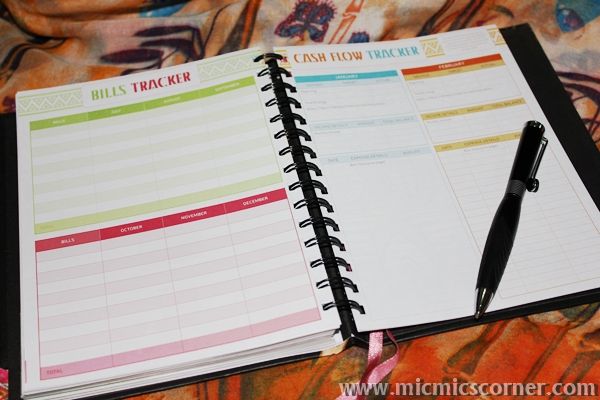 This one is kinda cool! I have actually used this part already. Yay for managing finances. :)
Then, area for important numbers in case of emergency.
With this planner, you'll also get calendars for 2014 and 2015.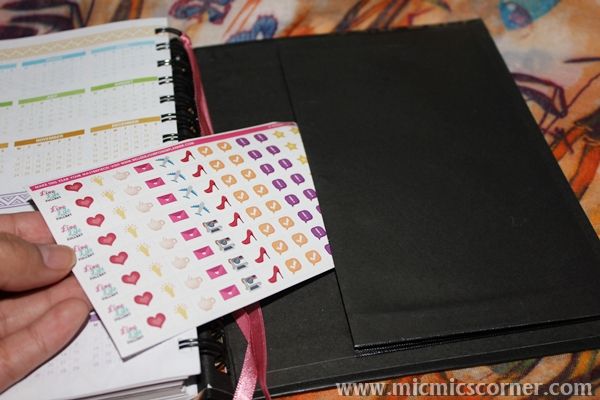 A sleeve for important papers and stickers to use as you go ahead and plan out your year.
BTW, what I got is the spiral one. You may also get the smythsewn, exclusive gray leather or have it personalized by having them print your name on the cover.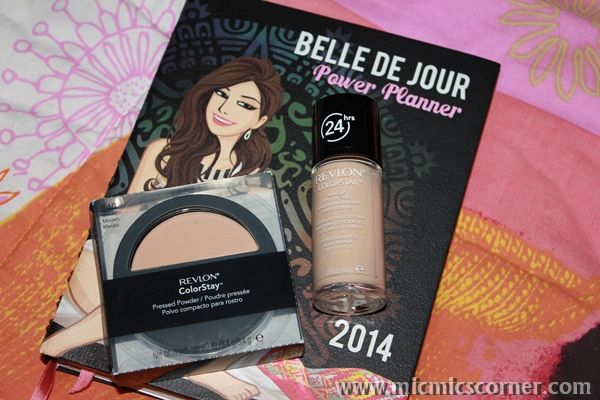 I am really excited to use the coupons as I have mentioned above. So, as a proof, I've already used one, the Revlon coupon where I get to have 500 peso discount when purchasing 1500 peso worth of regular priced products. So there, I bought a liquid foundation and a pressed powder. I am so happy with my first purchases using a BDJ coupon.
Planners are currently out of stock when I checked. You may message them though to check if you can still purchase. They are now back in stock! =)
Check them here:
http://belledejourpowerplanner.com/
https://www.facebook.com/BelledeJourPlanner
Thank you so much, BDJ, for this really nice present! You definitely inspired me to do better this year!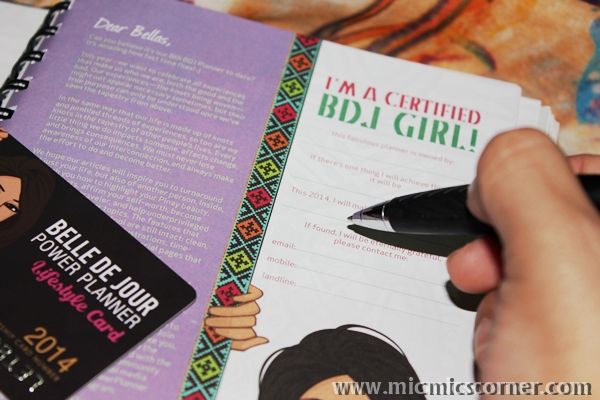 So now, let me go ahead and enjoy my planner and plan the rest of my 2014. Happy day, loves! :)
Micmic