Hello dear friends! Happy new year!!!!!!!!!!!!!!!!! How was your holiday vacation? Mine went well amidst all the stuff I had to do. It was still fun and of course, I spent it with family. Nothing is better than that, right?
Last month, I uploaded a video wherein I did a very simple office makeup look that can be used by those who work in an office or in any area as long as makeup is allowed. I used items that are on the affordable side. The prices of each item did not exceed Php 300 (Update: Except for the mascara because it is priced at Php 420). I think, with that amount, you can already purchase makeup products that are not only affordable but of good quality as well.
As you can see, my imperfections are still peeking through, especially my under eye area. And, the eye shadows I chose are neutrals only. You can barely see it. I just want to use those that can enhance a person's beauty without putting too much. Natural beauty, as they say.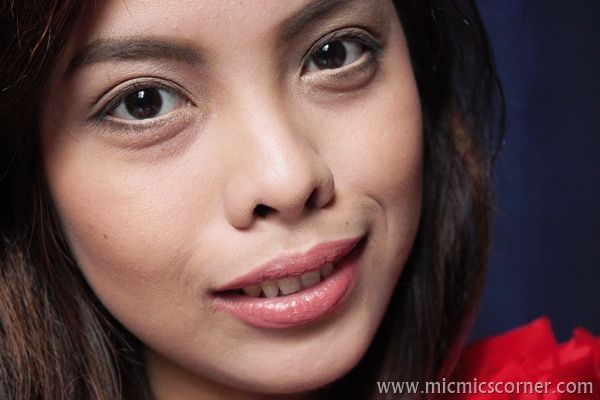 Products Used:
Maybelline BB Stick in Fresh
Avon Ideal Oil Control Pressed Powder in Natural
Hayan Eyebrow Pencil in Dark Brown
James Cooper Jazzy Brow Gel in EBG 002
e.l.f. Studio Eye Primer & Liner Sealer
San San Single Eyeshadow in Deep Earth Brown
Etude House Single Eyeshadow in Cream Color (sorry I can't read the shade anymore)
Nichido Minerals Spot Concealer in Neutral
Avon SuperShock Max Waterproof Mascara in Black
Careline Mineral Blush-on 2 in Girly Frill
Wet n Wild Megalast Lipstick in In the Flesh
Brushes:
Beauty Cosmetics
In2it
Virginia Olsen
So there you go, my own version of an affordable office makeup look. I hope you found something interesting in this post. Feel free to comment below your thoughts, suggestions and anything that you'd like to tell me.
Again, happy new year! May you all have a blessed 2014!
Micmic