I almost forgot about posting my February Reader of the Month. It is not mid of March! I am so sorry. What I experience daily is really tiring. I wake up to clean all the mess of the three dogs. After that, I clean the house and the prepare our lunch. I also have a part time work under my mom. I also manage a Youtube account. What's tiring even more is that this place isn't conducive for bloggers. Here I go again, ranting!
Before I go ahead and discuss the prizes one by one, let me first tell you that yes, I don't get a lot of comments. I rarely update this blog. But nonetheless, there are still people nice enough to leave comments and appreciate my work. Thank you guys from the bottom of my fat heart. :P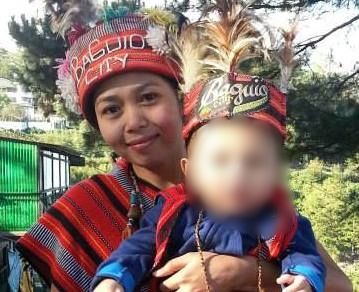 Photo from her Facebook
So without further adieu, February's ROM is none other than
Sheryl An Mungcal. 
I appreciate how she gives comments that is really related to every topic here on my blog. That means she reads every post. Also, she's very consistent not only here but on my
Facebook page
as well. Thank you so much for that effort. I am really touched and again, appreciative of the friendship (even online friendships). I hope you continue to support my blog.
Click
here
to see last month's prizes.
Kindly message me with your complete name, address and contact number with the subject FEB ROM. Please use the
contact form
here on my blog.
This month's prizes:

Digestics Probiotic Food Supplement (10 sachets)
Pond's Flawless White BB+ Cream (Travel size)
Celeteque Advanced Anti-Wrinkle Ultra-Hydrating Cleansing Oil (sample)
Etude House Collagen Moistfull BB Cream (sachet)
Skin Food Platinum Grape Cell Essential BB Cream (sachet)
Dr. Vita Clinic C Plus Brightening (sachet)
Dr. Vita Clinic K Plus Red-X (sachet)
Previous winner is only eligible to win 3 month after they've won. This is to give way to other readers. Please follow mechanics below.
What to do to qualify:


Like my Facebook Page


Follow me on Bloglovin and Networkedblogs


Leave comments related to the topics. It may be a 'thank you' comment, a suggestion or anything that is related with whatever I have posted here on my blog. Rude and below the belt comments will not be tolerated. Also, I value quality of comments. Quantity is okay but be sure that you will leave sensible ones. Be consistent not only here but on my social media accounts as well, likeFacebook, Twitter, Instagram and Youtube (not mandatory tho but I will consider).


You must be a Philippine resident.


Again, thank you! Love you guys! :)
Micmic