Aside from using lip scrubs and lip balms, I don't know any other lip treatment that I can use to make my lips feel supple and well-moisturized. That ended when I started using this
Love Heart Lip care 3 Step System
from the brand
Brilliant
that I received from
Wishtrend
. I am just truly amazed by how this set makes it easier for me to apply matte lipsticks without making my lips drier of flakier.
Product Information:
1 Step (Dead cell remover) :
Low irritation, dead lip cell remover
2 Step (Lip gel patch - 5EA) :
100% Essence, Moisturizing
3 Step (Lip tint & Essence) :
High moisutre, Energizing lip essence
Price as a set: USD29.00
Brand: BRILLIANT
Volume:
1 Step, Remover 10g /
2 Step, Gel Patches 5ea /
3 Step, Essence 10g
Made in Korea
(Source: Wishtrend)
For the list of the ingredients, click HERE.
Lip Mask - I have never seen anything like this before. This is my first time to try this kind of product. This helped my lips get rid of this dry part. It is like it has exfoliated the lips but in a very gentle manner. The feel of this on the lips is kinda awkward tho.
How to use: Apply amount on lips. Leave on for 1-2 minutes. Rub and wipe off with wet tissue or wet towel.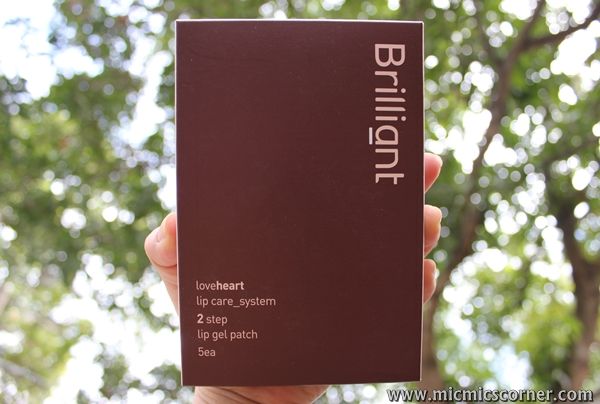 Lip Gel Patch - This one is my favorite. It gives and locks in moisture on to the lips. This feels so good when worn. It also fits just right and adheres  well making me move freely.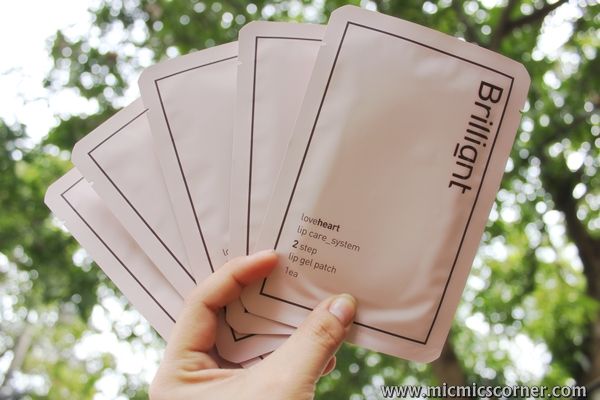 How to use: Remove non-woven cover from the lip patch first. Stick the lip patch around your lips from the direction to remove white film on the back of the lip patch. Remove the lip patch after 15 to 20 minutes.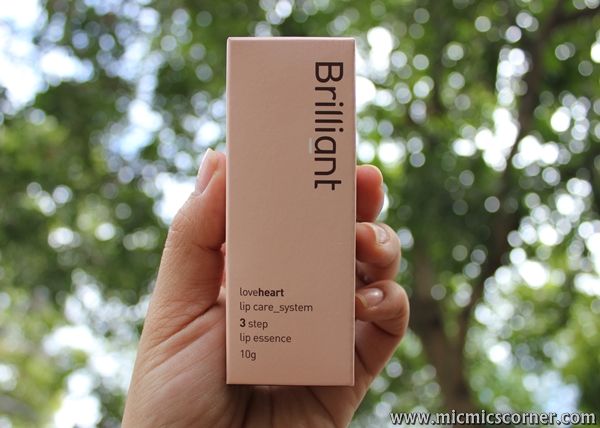 Lip Essence - This is the last step and you will let it stay on your lips for as long as it can. No need to remove. I like this because of the very very slight pinkish effect on my lips. You can definitely feel you have something on your lips when you use this but it is not as sticky as those lip glosses. You may bring this anywhere with you and use it everyday.
How to use: For the appearance of rejuvenated lips, apply a sufficient amount to the lips as the last step of the lip care system.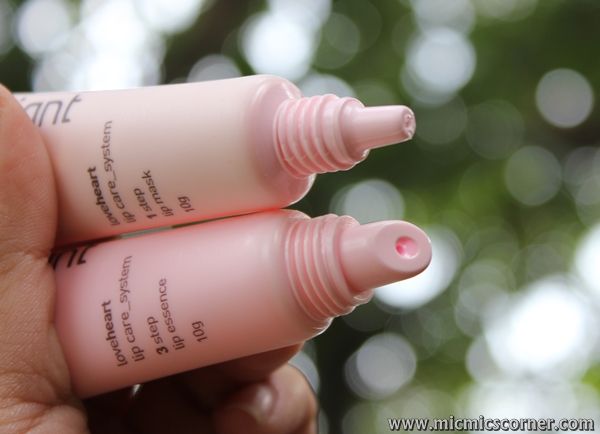 To see their consistency, here's a photo of the Lip Mask (left) and the Lip Essence (right). The mask is really thick and dries up quickly while the essence is very similar to a lip gloss except that it is not as sticky. The latter also turns in a very subtle pink tint.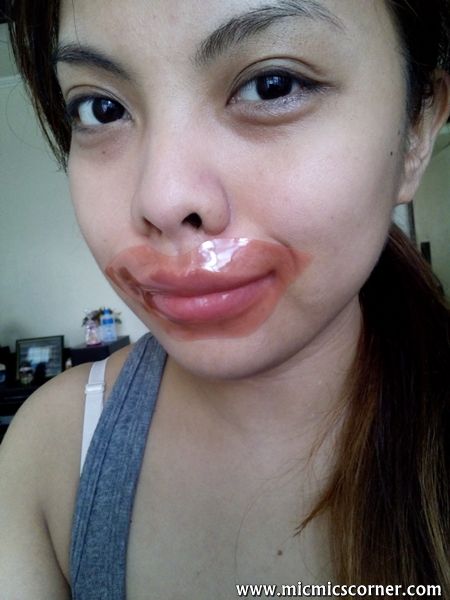 See how the patch is nicely attached on my lips? Love this stuff. :)
If you can notice from the photo above, my lips isn't chapped or flaking to begin with. My main reason why I used this set is that my lips are dry to feel to the point that lines are really visible. I don't drink much water, that's why it looks dehydrated. Every single step (labeled with numbers), delivered good and visible results. At the end, my lips looked healthier and plumper.
What I like:


Each step included in the set really delivers.


No foul smell.


Did not cause any irritations.


Gave my lips that really healthy look and feel.


What I don't like:


If you want long term effects, you must use the set religiously. (For me, once a week for steps 1-2 and daily for step 3)


Pricey.


Available only online through WT's site.


Ratings:


Packaging: 4/5


Texture: 4/5


Scent: 5/5


Moisturizing effect: 5/5


Availability: 2.5/5


Affordability: 3.5/5


Overall Rating: 4/5
I like how this set has revived my dry lips. I can even go out without anything on my lips because it looks perfectly healthy. I just wish this set is available locally so that I don't need to order this online anymore. Nevertheless, this set is a must try if you are suffering from dry lips. However, you may want to check the rates first.
Check out Wishtrend's pages:

Shop

Facebook

Youtube
Micmic
Disclaimer: Product provided for review purposes. Review was done based on my personal experience with the product and is unbiased.