I am here to share with you my long overdue swatches of the
Revlon Just Bitten Kissable Balm Stains
. I've had these babies since last year and the swatch photos as well as the video last month but it is only now that I found time to post about it. These are included in my favorite lip products and since I have 4 shades, swatching is inevitable.  I already did a review last year and you may check it
here
.
All in all, I have 4 shades of balm stains namely,
Crush, Lovesick, Darling
and
Rendezvous
. The first one I bought it Darling and I fell in love with the scent and longevity. Not a fan of the glossy finish though because I have huge lips and the shine made it look bigger. But the staying power is really nice. I like the fact that they stain because it makes life so much easier. Like, my lips still look nice even after eating or after being exposed to sunlight.
This is what my face looks with bare lips. Please excuse the tired and sweaty looking face. I also used a wrong shade of bb cream here that's why I look so grayish.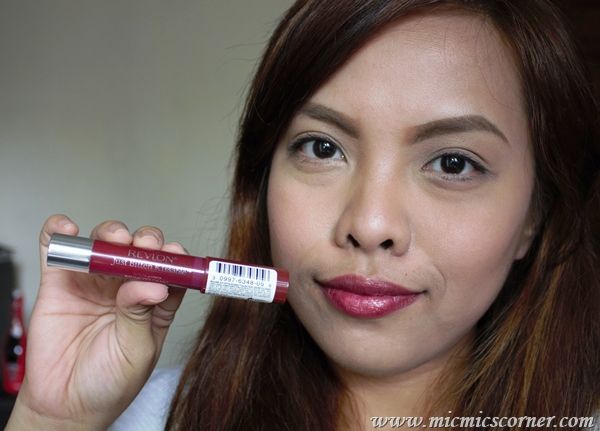 This one is
Crush
. It is the darkest shade I have and the most pigmented one. It is, for me, a nice plum-colored balm stain and this is my favorite. It is very pigmented, one swipe gives a nice tint already. Lasting power is also superb. It stains the lips after the glossy part gets removed.
This is 
Lovesick. 
This one is also really pigmented and the color is hot pink. I don't normally use this as this is a bit too loud for me but hey, it still works on my morena skin color.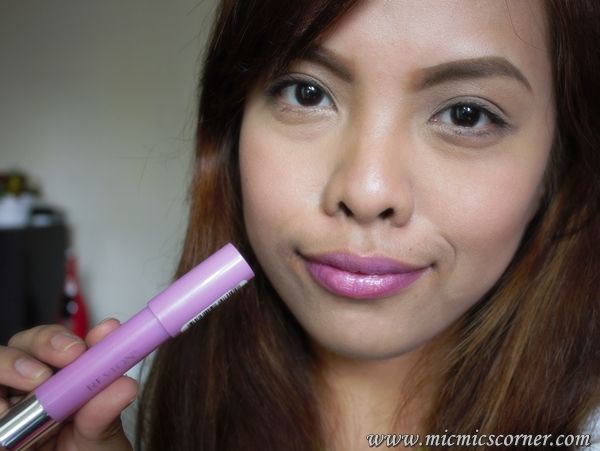 Darling, 
my very first kissable balm stain. I used to use this when my skin is still lighter than what you see now on the photo. The lavender shade looks more appealing if you have fairer skin tone. This stains the lips pink though.
The last shade I have is
Rendezvous
which is an orange balm stain. At first, I thought I won't be able to pull off this color but I am so glad it worked pretty well even on my skin color. It is very pigmented too but the stain is really subtle.
Here's the hand swatch which intentionally didn't remove right away to see the stains.
After 10 minutes, here are the stains. You see, darker balm stains gives more color that stains. I rubbed the stains really hard with a tissue paper to see if the entire color will come off but I'm glad it didn't. hHey give nice stains on the lips to make them look healthier.
This is the kind of lip product I will never get tired of repurchasing because of the nice scent and quality. 
Micmic
Disclaimer: Products were bought by my own money.