I almost forgot about this blog post. I received my BDJ box for the month of March and only then did I realize that I have yet to post this. Grrr, I am lost. Please bear with me. I don't have any excuse now. I just feel sorry for my blog. Good thing, there are still readers out there willing to wait for my posts.
I am now going to share with you my
BDJ box
for
January-February
. I was surprised to receive a box last January. All the while, I thought they will send it on the 2nd month. What's even more surprising is that they sent 2 boxes. My first time to get 2 boxes from them.
Walk in beauty - I think I should learn how to apply all BDJ stickers. This one is something to remind me that I can always help myself feel beautiful even in front of a lot of people. Confidence is the key.
[caption id="" align="aligncenter" width="600"]
The list of the products inside March BDJ Box[/caption]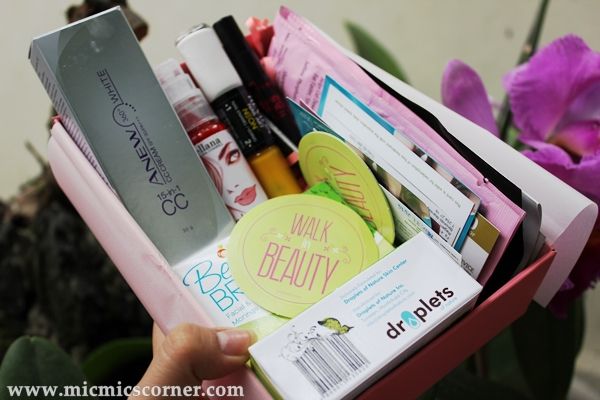 1. Beauty and Bright Moringa Soap | Php 114 (130g)
Full Size (2 pcs)
This beauty soap is packed with seven beautifying extracts (Moringa, Papaya, Kojic Acid, Camellia Japonica, Candeia Tree Oil, Oxalis Triangularis Oil & Plant-based Lactic Acid) that work together to renew and lighten your skin in as little as 4 weeks without the dryness.
I have tried this before and it didn't make a statement that time. I think this is a sign that I should use it again and see if it's going to give positive results now.

2. My Amazing Blow Dry Secret Shampoo | Php 1200 (300ml)
Sample Sachet
With its Virgin Coconut Oil Hydrosol Accelerating Dispersion Matrix, this shampoo wicks water away from the hair for a 50% faster blow dry and leaves your hair luxurious, silky, shiny and protected.
3. My Amazing Blow Dry Secret Conditioner | Php 1200 (300ml)
Sample Sachet
Formulated with VCOH, this conditioner also wicks water away from the hair for a 50% faster blow dry while delivering concentrated anti-oxidant nutrition deeply into the hair fiber which repairs your hair, leaving it shiny and tangle-free.
This is new to me. I will definitely try this especially now that my hair has gone through a drastic change.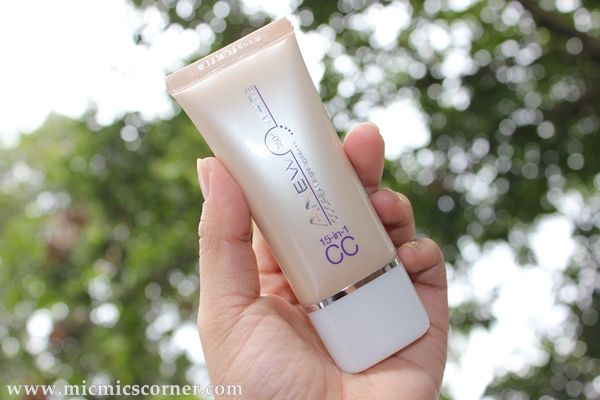 4. Avon CC Cream | Php 699 (30ml)
Full Size
Attain luminous and naturally flawless skin with a single stap, as thiscc cream from Avon evens out your skin time by correcting skin imperfections while shielding your skin from the sun's harmful rays with SPF30 / PA +++.
I planned on purchasing this but good thing I hesitated. Now, I have it because of BDJ.
5. Yves Rocher Sexy Pulp Mascara | Php 650 (9ml)
Sample Size
The creamy texture of this mascara is enriched with Carnauba wax that coats and thickens every single lash without weighing them down. Your lashes stay supple and never brittle for a full 12 hours. The result: a sublime and sexy look.
Though this is in sample size, I am still very happy I received it. I used this once and I initially liked it.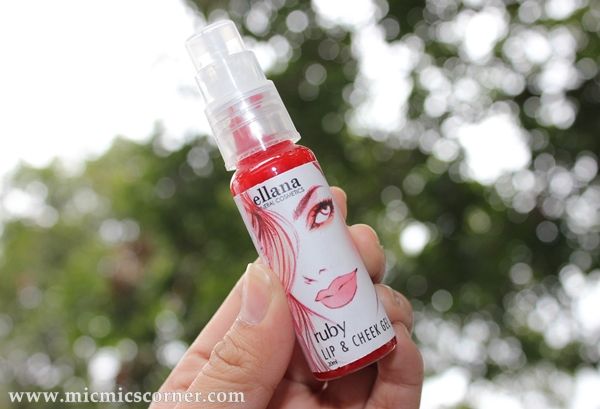 6. Ellana Minerals Lip and Cheek Tint | Php 220 (20ml)
Full Size
The Lip and Cheek Gel gives a gorgeous, rosy glow that lasts the whole day. It delivers a sheer and beautiful no-makeup look while moisturizing your skin. It doesn't dry quickly, giving you enough time to blend it evenly on your cheeks.
This is my favorite among the set. I am a lip and cheek tine lover and adding another one to my stash is not bad at all. I used this as well and it is indeed long lasting.
7. Tony Moly Skin Revolution Kit (samples)- Tomatox Magic White Massage- Luminous Pure Aura CC Cream- Intense Care Live Snail Cream- Oriental Gyeol Emulsion
8. Revlon Nail Art (Neon) | Php 375 (7.68ml)
Full Size
Unleash your inner artist! Create 3D cosmic effects, add some intricate details, or score bright neon nails with these expertly matched nail duos from Revlon's Nail Art Collection.
I am not happy getting this. The polish is already thick and I haven't used it yet. I don't know if it is old or what but I don't think I can use it.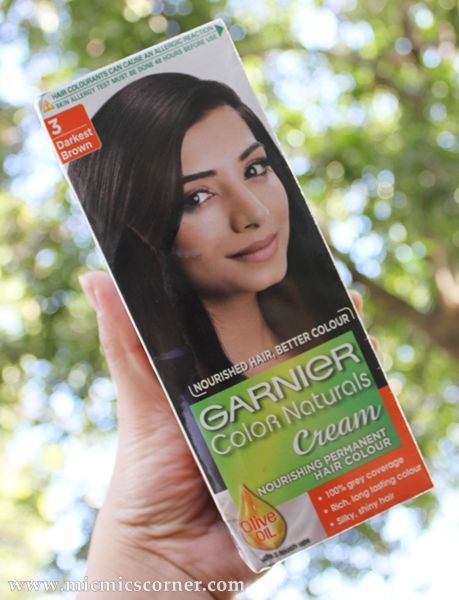 9. Garnier Color Naturals | Php 199 (100ml)This permanent colour cream from Garnier is enriched with olive oil that nourishes the hair as it colours. It also comes with an olive oil post colour conditioner, so your hair is deeply nourished, and your colour is richer, more uniform and shinier.
I've already used this. I will make a separate post about my experience.
Vouchers
- Browhaus Free Brow Construction
- Aesthetic Institute of the Philippines 3 gift vouchers, Php 500 each
- Azta Urban Salon Php 600 off for Brazilian Keratin Treatment | Php 800 off for Cynos Nano Digital Perming
So those are all the items inside January-February BDJ Box. It is not their best box but it is not bad either. The total price of all the full sized products is Php 1721. Meaning, I still got more than what I paid for. I saw some items here in their previous boxes so I think that's one downside. Another is that they included 2 soaps, 1 is enough, I believe then another product would have been better to be included. The Ellana tint closed the deal for me. I am totally in love with it!
Check these to know more about the box and the products:
BDJ Box website: http://bdjbox.com/
BDJ Box Facebook page: https://www.facebook.com/bdjbox
Micmic
Disclaimer: I wasn't paid to do this post. Box and its contents are bought by my own money.