I know what you're thinking. You are thinking that this is really late again. Well, I actually didn't want to post this because I thought I lost an item from this box. Luckily, I saw it yesterday and that excites me to do this post again. Yehey!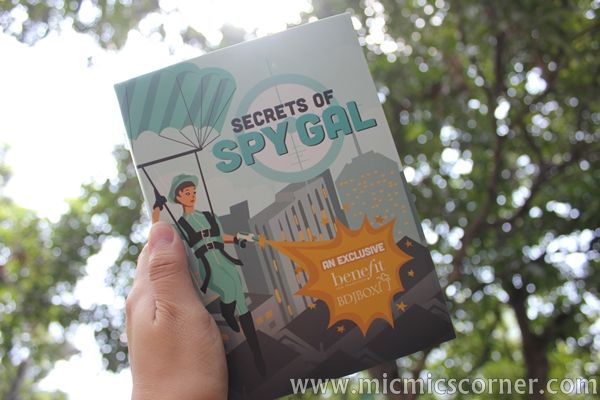 As you can see, the BDJ box is a little different compared to their boxes before. This one now isn't as full and the all the items inside are in sample sizes. It shocked meat first (before I even see the brand BDJ partnered with). But when I saw the name Benefit, I knew right away why the box isn't full.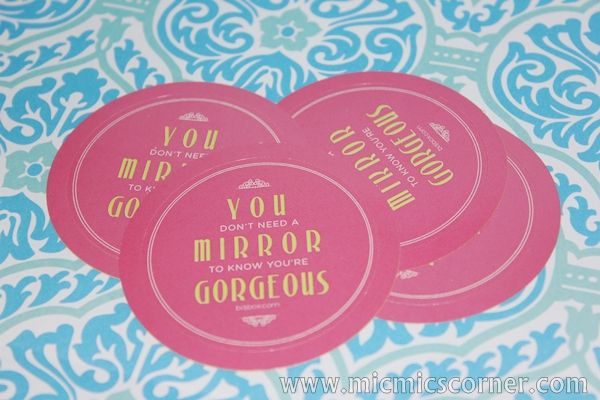 Here are the stickers for this month. I love the message. I must live by this. I always look in the mirror to see how I look. I think I should lessen that habit.
So let's see the items inside.
Hello Flawless Oxygen Wow (5ml)
Full Size 30 ml - ₱1,900

This new oil-free brightening liquid foundation builds from light to medium coverage for a natural, luminous and healthy-looking complexion. Fret not if you got a shade that's too light - apply it on the high planes of your face to serve as a natural highlighter while using your regular shade on the rest of your face.
I have used this on my sister-in-law's face because this shade is a bit light on me. This is really lightweight.
Porefessional PRO Balm (3ml)
Full Size 22 ml - ₱1,600

It quickly minimizes the appearance of pores and fine lines for smoother-than-smooth skin! Its translucent oil-free formula complements all skin tones and helps your makeup stay put. It also contains Vitamin E derivative to protect skin from free radicals. 
I've been wanting to try this because of the so many nice things I read about this.
Stay Don't Stray (2.5ml)
Full Size 10 ml - ₱1,400

This dual-action power primer works 360 degrees around the eyes to make concealers AND eye shadows stay put. Concealers don't crease, eye shadows stay vibrant and true. Just apply three tiny dots on your eyelids and under your eyes, blend, then set before putting the rest of your eye makeup.
Just in time.I am running out of the Urban Decay primer potion. Perfect!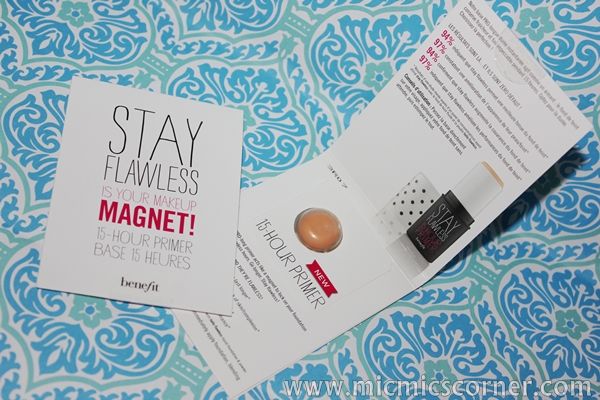 Stay Flawless
Full Size 15.5 g - ₱1,900

This instant PRO-long primer acts like a magnet to lock on your foundation for 15 fresh and flawless hours. This invisible stick primer glides directly onto skin for optimal wear and a natural-looking finish. With this product, you'll need to use less foundation to get the coverage that you want.
This is the first time I saw this product. I am looking forward to using this because of its promise of making makeup last for 15 hours.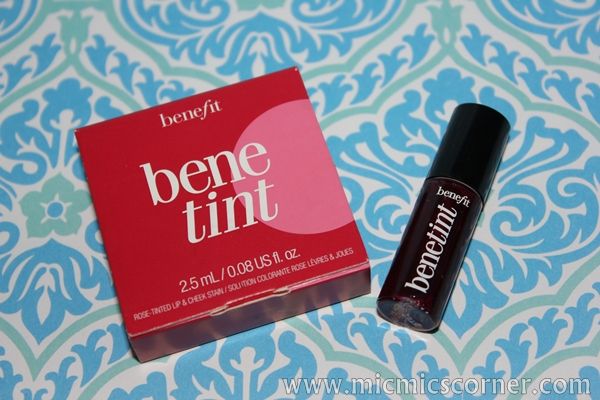 Benetint (2.5ml)
Full Size 12.5 ml - ₱1,700
The original rose-tinted stain is kiss-proof, with long-lasting see-through color for lips and cheeks. It is naturally sheer and sexy on all complexions to give an innocent yet provocative look! No wonder it's a cult fave by people everywhere, it's the sexiest flush you can get from a bottle!
This is the highlight of my box. I have been wanting to try this. I misplaced this for few days so I thought I lost it. I am so happy when I got it back.
Watch my unboxing video below.
I am happy with my March BDJ Box which is the Spy Gal by Benefit. I really want to tryout their products. Sad to say, they did not include a full size product. It would've have been nicer if they have at least one. Still, Php580 box is still worth it because I got more than what I paid for.
Check these to know more about the box and the products:
BDJ Box website: 
http://bdjbox.com/
BDJ Box Facebook page: 
https://www.facebook.com/bdjbox
Micmic
Disclaimer: I wasn't paid to do this post. Box and its contents are bought by my own money.