Hello everyone! It has been months since I last updated you with the changes that has been happening to my hair. I actually had a couple of treatments done since my last post which was August of last year. Read further to know what services I availed and where I had them done.
After compiling all the photos with my new look, I was surprised to see obvious changes. Normally, even if I do noticeable changes to my hair, I would still normally feel like nothing happened to the point that I want to go to a salon again. Yes, I think going to the salons is something enjoyable and very therapeutic. It is my own little way of unwinding.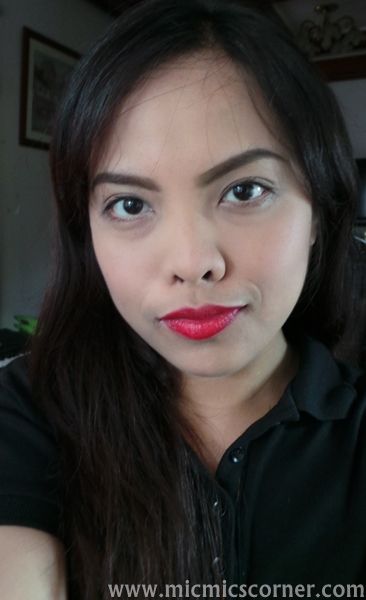 My last update was about having my hair back to being dark. And that happened August of last year. Though it faded, I still find darker hair at that time quite boring so I explored my options.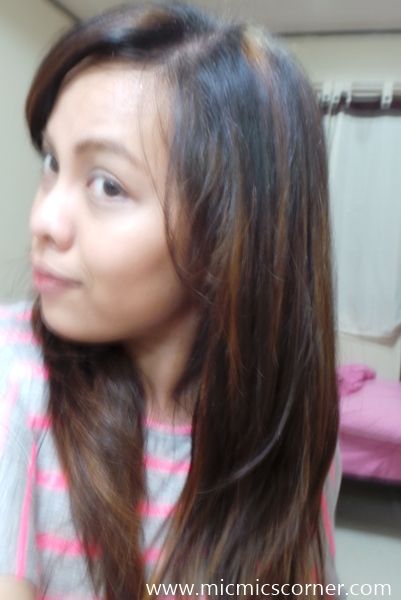 I searched for the hair color that I want to achieve that time and I ended up wanting highlights for my hair. I went o Azta Urban Salon in Robinsons Metro East and for Php900 pesos, my hair went from black to having streaks of blonde hair. I loved it! I enjoyed being demi-blonde. If there is such a thing, haha! Sorry for the blurred photo.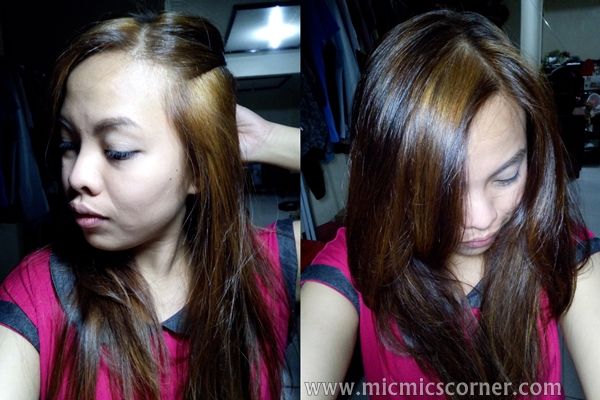 January came, I wanted to do something to my hair again but I am not ready do go drastic so I just went to a salon near my place and had my highlights retouched. This time, I wanted them to be more visible. I wanted wider streaks and more bleached. For the base, I asked them to use Matrix's Wonderlight in Red Mocha and for the highlights, they first used Wonderlight in Gold but it didn't show up so I asked them to use a bleaching power instead. It is more harsh but I wanted really visible highlights so I took the risk. Yes, my hair became damaged because of the bleach.
I forgot which month but I had my hair trimmed. I wanted to get rid of the layers. I had just the normal straight cut for my hair. This one, I regret. You'll find out later why. A week after cutting my hair, I had it colored with a really dark brown hair dye from Garnier. It appeared black. My boyfriend liked it but I have a love and hate feeling about it.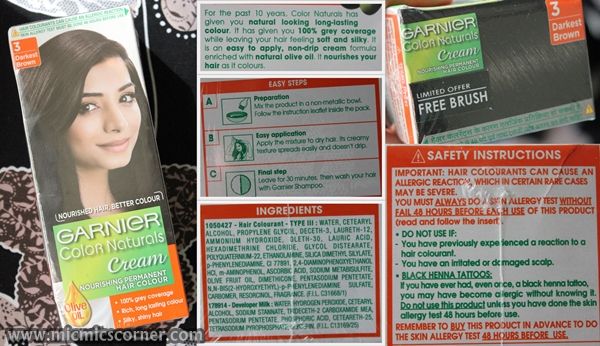 Last change took place last month, March. After seeing a digital perm promo at Ensogo, I immediately purchased one for me and one for my sister. It cost me Php 1499 per voucher and I can have it done at Azure Salon along Katipunan Avenue. Watch the video below to see a glimpse of the procedure.
The digiperm washed out my current hair color revealing the bleached part again. That usually happens when you have bleached hair. But when you colored your hair black and you do not have bleached hair, most likely, it will be hard to perm your hair.
So that's what happened to my hair for the past months. I stopped having anything done to my hair at this moment. I think my hair needs some resting. But, eventually, I'll explore more on the new trends about hair. I hope you'll still join me in the future.
Micmic