Hi girls. I am back for another skin care review and this is actually a set, for daytime and nighttime needs. I will be talking about my experience with Beautiful A. M. Moisturizer and P. M. Revitalizer that Trusted Health Products gave me months ago to try out. This is actually my first time to try products like this that's why I am really excited to see if this will work for me.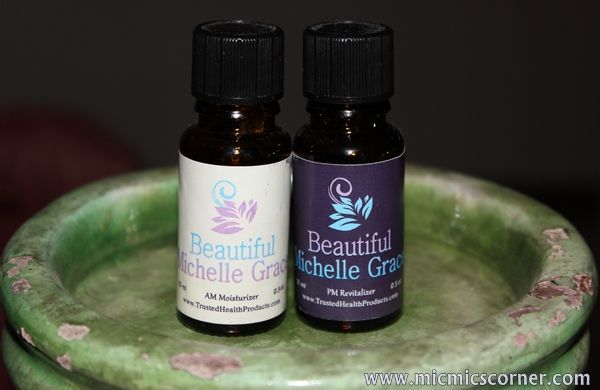 The products are placed inside glass bottles which is something I least want to have for my skincare products. I am scared I might drop it or something. What I like is the personalized labeling. See my name up there? My sister even laughed at me because e=she thought I was the one who printed it. Every time you use this, you will be reminded that you are BEAUTIFUL.
Before I proceed with my thoughts about the products, let me first share with you some information that I got from 
http://www.trustedhealthproducts.com
.
Product Information:
Revolutionary Superior New Live Skin Care System Brings Life and Beauty Back to Your Skin…Without ANY Chemicals.
 "Beautiful" uses a rare combination of live fruit, nut and plant extracts to feed your skin cells and promote youthful, moist, beautiful glowing skin.Benefits:


100% Pure "All-in-One" Skincare


Great for all skin types - oily or dry


Feeds your skin cells the nutrients they crave


Cleanses pores of dirt and bacteria naturally


Skin looks and feels younger, softer and smooth like silk


Decreases the appearance of wrinkles, fine lines, and crow's feet


Reduces the appearance of aging


Replaces dirty, excess oil with healthy botanical oils


Firms and tones skin's appearance


Pores appear to shrink, giving a smoother look to skin's complexion


Blemishes appear to just fade away


Intensely moisturizes your skin more naturally than any cream or lotion


Boosts your skin's natural, youthful glow and tone


Helps skin look alive and healthy


Skin feels clean and conditioned


100% pure live cold-pressed ingredients: oils of almond, orange, lemon, avocado, olive, evening primrose and apricot


Contains NO preservatives, parabens, petrochemicals, GMOs, synthetic ingredients, fragrances, dyes or additives of any kind


Order today, and we'll ship within 2 business days from our facility in Lexington, KY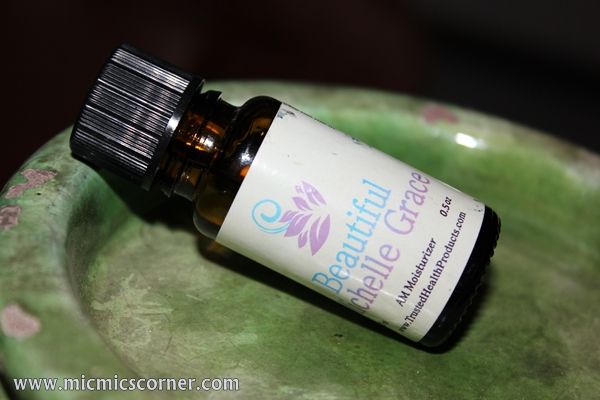 Beautiful A. M. Moisturizer
Price: $24.97 per 0.5 oz. bottle
Beautiful AM Moisturizer Ingredients: 100% Pure Botanical oils of almond, orange, lemon, avocado and olive.
Beautiful AM Moisturizer Directions – Each morning, place 2 to 3 drops on each cheek and gently spread over the entire face including neck and forehead with your middle finger in a circular motion. Do not rub in. (You will need more than 2-3 drops for the first few weeks.)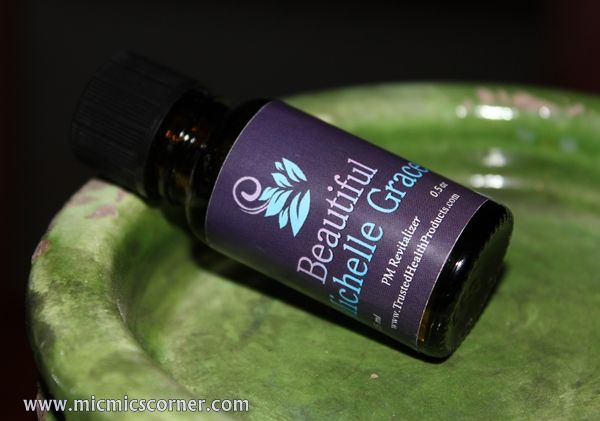 Beautiful P. M. Revitalizer
Price: $24.97 per 0.5 oz. bottle

PM Revitalizer Ingredients: 100% Pure Botanical oils of almond, orange, lemon, evening primrose and apricot.
Beautiful PM Revitalizer Directions – Each evening, place 2 to 3 drops on each cheek and gently spread over the entire face including neck and forehead with your middle finger in a circular motion. Do not rub in. (You will need more than 2-3 drops for the first few weeks.)
UPDATE: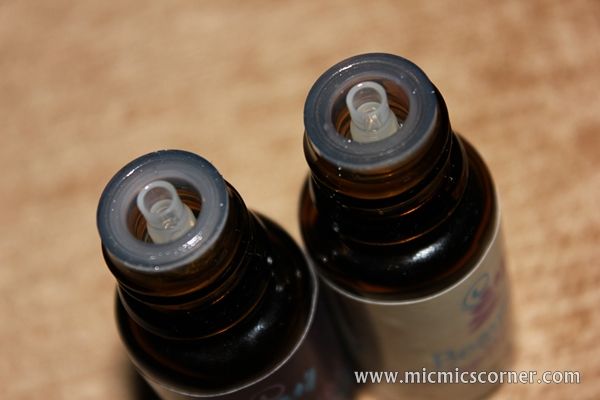 I have been reminded by a reader about this. Thanks, Elle. Product is dispensed by this type of dropper/product stopper. Sorry, I don't know what it is called. Though the packaging has this, the oil goes out quite fast. Like if you place it upside down, you'll definitely get more than one drop.
Since it is made mostly out of botanical oils, the texture is very similar to an oil. It feels concentrated but runny. Three drops feels more than enough for the whole face but I still followed the 2-3 drops on each side of the face. I am loving the fresh, citrus scent. Whenever I apply it and finally smell it, I feel like I am giving my skin so much vitamins from fruits.
On the photo above, a side by side comparison of the back of my hand before and after applying the moisturizer. Both moisturizer and revitalizer have the same consistency so I just used the first one for comparison. The photo below looked too shiny even after few minutes so I blotted excess with tissue.
After 30 days of using this, I can tell that my skin became softer and has a nice glow. I experienced having breakouts on the first few days but only 2-3 zits and that's it. I noticed that after that, I did not experienced breakouts anymore. The scars lightened. My skin got a bit oilier though. Even without these products, my skin, especially the nose area would oil up much faster now compared before. Let us also consider the weather here in the Philippines that's why I like to use the P.M. Revitalizer better because at night, I normally stay in an air-conditioned room. During that time, I don't feel much oil on my face.
Here, although my under eye areas were puffy, you can still see that the photo below (after 30 days of using the product), looks more moisturized.
What I like:


Contains all natural ingredients.


A little goes a long way.


Moisturizing.


Citrusy scent.


Helps lighten pimple scars.


Affordable since it is very concentrated and you won't need much.


After the detoxification stage (breakouts during first week of usage), my skin did not experience breakouts anymore.


My skin felt softer.


My name printed on the label of the bottles.


What I don't like:


Glass bottle is prone to breakage.


A bit hard to dispense just one drop at a time.


Can be used as a makeup remover.


No expiration dates given.


Not available locally.


Not for extreme hot weather.


My skin got a bit oilier than usual.


Ratings:


Packaging: 2.5/5


Texture: 3.5/5


Scent: 5/5


Moisturizing effect: 4/5


Availability: 3.5/5


Affordability: 3.5/5


Overall Rating: 3.6/5
I like how this moisturizes my skin but sometimes, since the weather here is extremely, my skin is becoming more oily. And everytime I have this, it feels like my face is blocked from touching the air and if you are a Filipina, you would know how bad that feels. This is a nice product to use if you are in a cold place.
I would suggest to use a tissue few minutes after applying this so that you'll be able to get rid of excess oils. Also, staying in well-ventilated room is more appropriate.
If you are a man, there is also something for you. The Man is also available. Check it
here
.
The manufacturer is willing to offer my readers one FREE bottle. They said they would love to have our readers try out Beautiful A. M. Moisturizer (for women) or You're the Man A. M. Moisturizer (for men) and agreed to send one bottle FREE if our readers would pay a minimal shipping and handling charge. This is a one-time only offer! They also agreed to include 2 eye-opening reports - The Poisons You Put On Your Face Everyday and Why Your Skin Care Products Have Never Worked: The Trut Revealed.  That's a total value of over $40.00. Click
here
to get your FREE Bottle and FREE reports now!
Visit Trusted Health Products:
Website
Facebook | 
Trusted Health Products
and
OraMD
Micmic
Disclaimer:
Products were sent to me for review purposes. All reviews are based on my honest opinion and experienced with the product. I was not paid to do this review.