Hello, everyone! I am back with another set of products to give away to you! I am so excited to share this with you especially to all the students out there.

I bought my sister a planner for her to use this school year and since Belle De Jour is having their promo (or had their promo), I took advantage of buying two planners and I got a free pair of Salvatos slippers. Check out their website if you are interested with this promo. The Salvatos I am talking about is the foldable one. It is your best partner if you are walking in heels for hours.
So before I discuss about the giveaway, let me first share with you the features of this planner. For Php 368, you can now own a decent planner with almost everything you will be needing for this school year.
I love the look of this planner. It has a  very light look to it; perfect for students. Everything is simple and intricate at the same time. The colors they chose just go well with each other and as it is basically the reason why I think it looks simple. The colors aren't bold. On the other hand, it looks intricate because of the drawings inside as well as the layout. It is intricate in a good way because they did maximized the planner by putting essential pages but not making it look cluttered of too designed or something. Let the planner do the talking, okay? Below a photos of some of the important pages inside.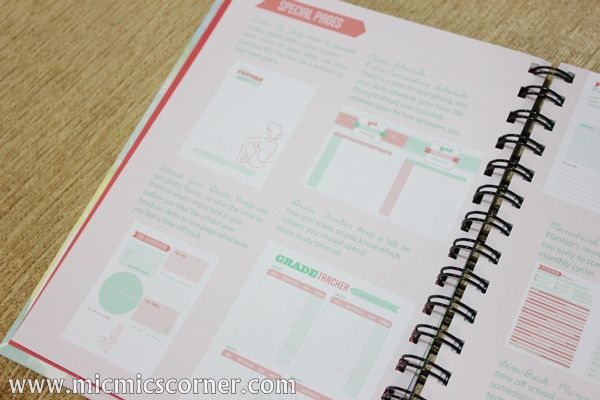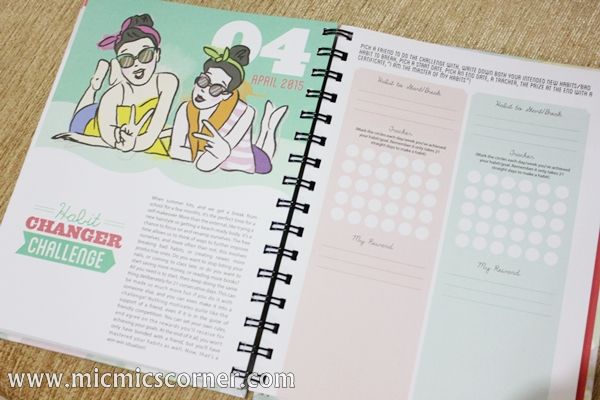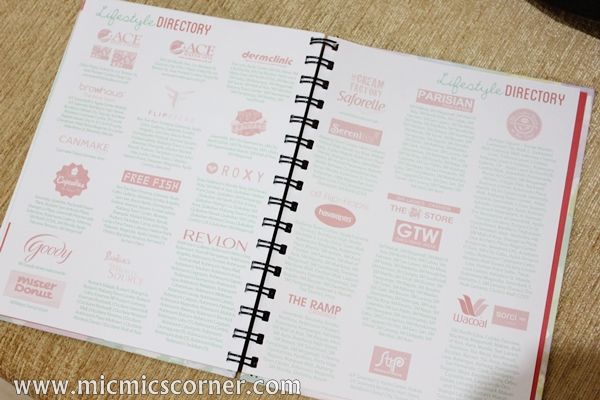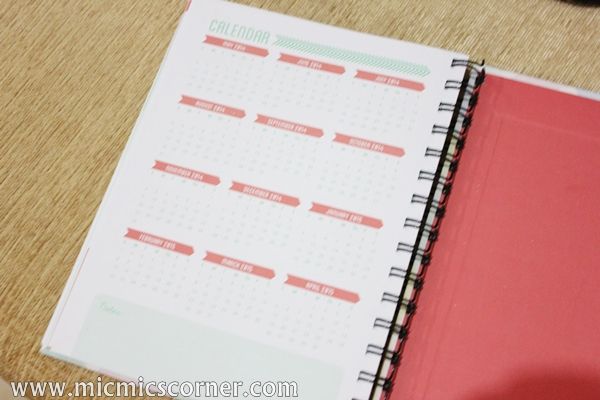 Those were the pages I want you to see. Enticing, right? My favorites are the 100 Happy Days, menstrual tracker and the vouchers, of course. When I gave my sister her planner, she was so happy. She likes it so much she used it right away. The only thing I noticed in dealing with any BDJ planner is that you get too excited to the point that you don't know where to start. So I would suggest that you start slowly filling in the pages. You are not in a race. Enjoy each page. Make it your own. Personalize it.
Let us now move on with the giveaway. I did not announce the reader of the month March because I only had few interactions with the readers back then. I couldn't find a winner. So instead, I included the products here to be added as prizes.
Just follow the Rafflecopter below. Every step is important, read everything carefully. This giveaway will end on July 20 and the winner is going to be notified via twitter/email. (UPDATE) This giveaway is open to Philippine residents only. If you are under 18 years old, consent from parents is highly needed.
There you go! Join and get a chance to win these goodies!
Micmic
Disclaimer; Items bought by my own money.