For today, I will be sharing with you this 
Cute Portable Wooden Handled Soft Hair Facial Washing Brush
 that I received from 
Born Pretty Store
. They sent this to me for review purposes and I actually have a similar brush like this before (from different brand with different look but with same purpose). I lost that that's why I got so happy when I learned that I will be given the chance to try this.
Product Information:
100% brand new
Material: Artificial Fiber
Weight: 70g
Quantity: 1Pc
Color: as the picture show
Price: $7.37 (source)
I like how the product looks; wooden handle with gold ferule and soft-looking white bristles. It looks like a flat top foundation brush but this one isn't meant for makeup application, it is meant to help clean our pores.
Since it is a flat top brush and the bristles are really soft, you are sure that the cleansing it will give is even and it won't hurt your skin thus avoiding further skin problems. To be honest, I think this helped my skin to experience lesser breakouts.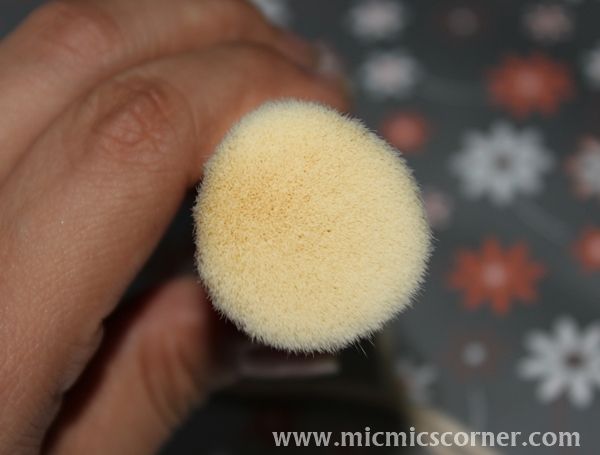 The bristles are densely packed for thorough cleansing.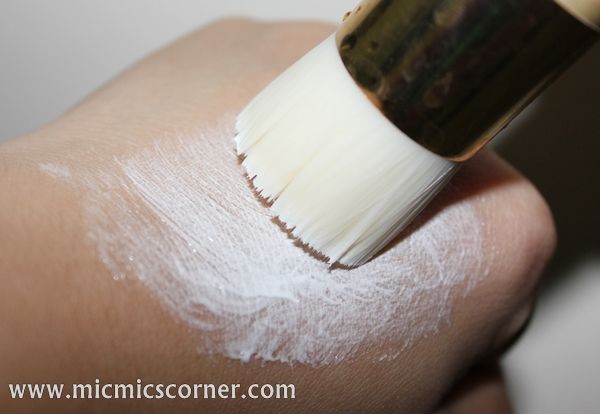 What I do is it's either I place a small amount of facial cleanser on the bristles (for cream ones) or sweep the wet brush on to my bar facial soap. Then, I gently clean my face with the brush in circular motions. Let's say 30 seconds on each side of my face then I rinse my face with water.
Here is a comparison photo of my skin before (top) and after (bottom) using this together with my current facial soap. When I was looking at my skin on the mirror, I only noticed minor changes. But when I took the after photo and compared it with the first one, I was surprised to see that my pores got smaller. I don't have those really huge pores but they are still somewhat visible. I did not expect for this to happen so I was really amazed when I saw this photo. Also, I noticed that my skin isn't breaking out as bad as before. I think I only had 1 or 2 while using this and that is most likely due to my monthly period. But that's it. No other occurrences of breakouts.
What I like:


Bristles are soft on the face and NEVER felt scratchy.


I've been using it every single day and it didn't shed on  me.


It is easy to use and easy to rinse.


It doesn't smell anything weird when drying.


Affordable.


Appearance of pimples diminished.


Pores got smaller.


What I don't like:


Takes time to dry.


Not available locally; you can order it online.


Ratings:


Packaging: 5/5


Effectiveness: 5/5


Softness: 5/5


Availability: 3.5/5


Affordability: 4/5


Overall Rating:
4.5/5
I am happy I have a brush like this again. I feel like this tool has helped me maximize the potential of my current facial wash. This is now a staple in my skincare routine. I still don't have the budget for the expensive facial cleansing brushes that's why I am glad that this does a pretty amazing job.
As a gift to you, 
Born Pretty
 is giving away 10% discount if you will order from them. Just use my code that is shown on the photo below. Purchase 
here
.
Micmic
Disclaimer:
 Products were sent to me for review purposes. All reviews are based on my honest opinion and experienced with the product. I was not paid to do this review.