I hope you are not getting tired of my unboxing posts. Here is another one and I will start by saying that this is one of my favorite boxes. I just love all the contents inside. For April, BDJ teamed up with one of the newest brands here in the Philippines which is Pixy. This is the first time I encountered this brand and it is nice to try out new stuff. I will admit that there are times that I am hesitant trying out something not familiar to me but with this one, I got really excited.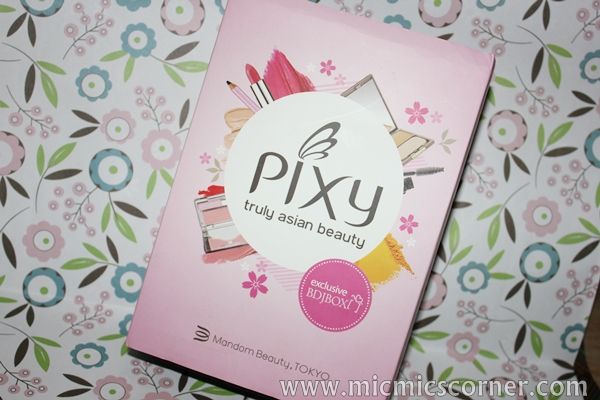 Here are the contents of the box. See the sticker? It says, "Don't let anyone dull your sparkle.". I love the message. It definitely help me boost my confidence.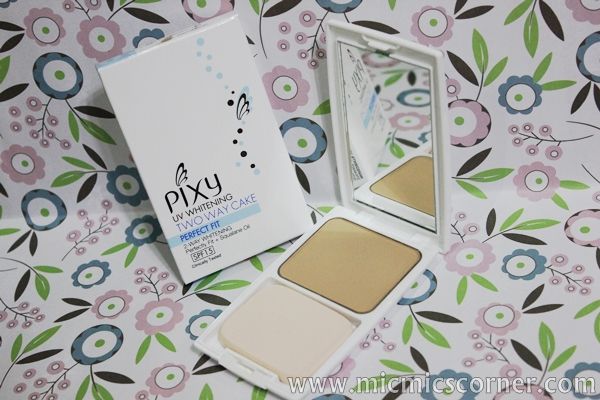 UV Whitening Two Way Cake Perfect Fit Compact | Full Size (12.2g) Php 275
This powder formula blends perfectly for a smooth and long lasting base. It contains two way whitening squalane oil to prevent dry skin and SPF15 to protect the skin from sun damage.

The first thing I noticed is the price. It has a nice packaging, it feels sturdy so I think it is affordable. I have yet to test this out.
UV Whitening Two Way Cake Perfect Matte, Refill | Full Size (12g) Php 145
This lightweight powder refill is clinically tested to not trigger blackheads and is enriched with natural extracts and antibacterial kanzo, making it suitable for oily skin. Feel free to swap it inside the Perfect Fit compact!

I like that their refills has a sponge. Well, most refills has it anyways, even from other brands. I almost dropped this because the pan is not attached to the refill case.
Ultimate Makeup Cake | Full Size (12.5g) Php 445
Whether you use this as your base or as a finishing powder, it will help you quickly cover any skin flaws, for smoother looking skin. Its oil absorbing properties also cut down unwanted shine.
This is one of my favorites because just after seeing the packaging, I fell in love with it already. It looks so classy and so girly. I won't be shy taking this out of my purse.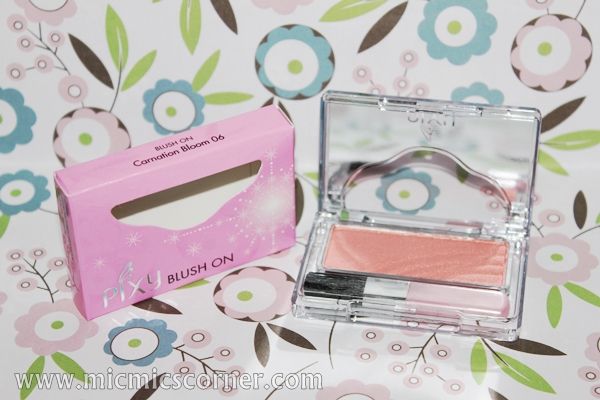 Colors of Delight Blush-On | Full Size (3.5g) Php 285
This pretty blush will help you pull off that natural flush on your cheeks, giving you a sweet and innocent glow whenever you smile. It also comes with a brush for easy touch-ups!
I like the color that I got. It reminds me of my all time favorite blush which is the Ideal Luminous Blush in Peach by Avon.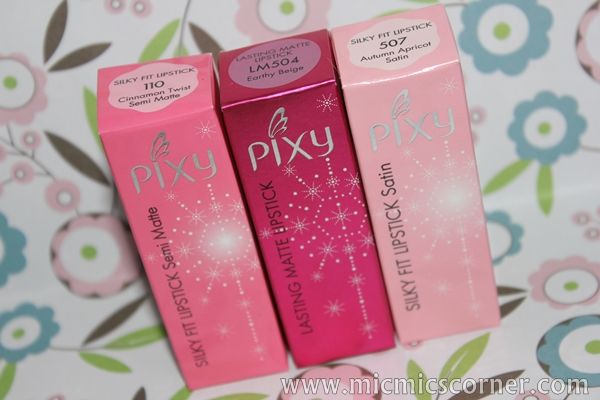 Colors of Delight Lipstick Silky Fit Semi-Matte | Full Size (3.8g) Php 265
Can't decide which finish you want? Get the best of both worlds with this semi-matte lipstick from Pixy. It's enriched with Sweet Almond Oil and Vitamin E, so it hydrates your lips throughout the day!
Colors of Delight Lipstick Silky Fit Lasting Matte | Full Size (3.8g) Php 325
Look striking in a bold matte shade with this long-wearing lippy from Pixy. With a pigment-packed formula, it glides on smoothly and won't tug, so your lips stay comfortable all day long.
Colors of Delight Lipstick Silky Fit Satin Lipstick | Full Size (3.8g) Php 245
This creamy lipstick comes in a hydrating formula that softly colors your lips in a girly hue. It's perfect to wear during these hot summer months when you want to look fresh with minimal effort.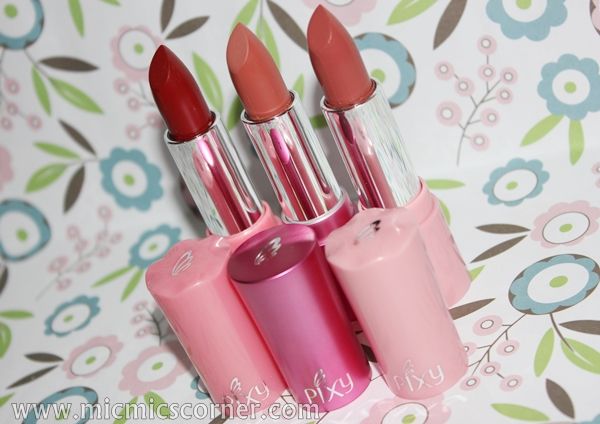 These are also my favorites! I am not much of a lipstick fan but, again, the packaging sold me. I swatched this at the back of my hand at night and I was surprised to stains in the morning. I even washed my hands couple of times after swatching. The shades I got are all wearable even on a daily basis which I absolutely like.
Colors of Delight Eyeliner Pencil | Full Size (1.14g) Php 265
This easy to use eye pencil is perfect for your everyday look. Apply it thinly for a natural effect or smudge it for more emphasis. Whichever way you choose, it will surely make your eyes look livelier and brighter!
Out of all the contents of this box, this is my least favorite. I still want to try this but I find it expensive if I were to compare it to other drugstore brands. But we'll see once I get to use it.
Colors of Delight Waterproof Mascara | Full Size (7ml) Php 260
This waterproof mascara coats your individual lashes in its jet-black formula, lengthening them to make your eyes look bigger. It's also smudge-proof, so you don't have to worry about raccoon eyes at all!
This one is quite affordable too. I have used mascaras from other drugstore brands and price ranges from 400 to 700 pesos. This has a unique wand that claims to give volume and length.
I know this unboxing post is really late. But this is worth sharing because, as I ave said, the brand is new here and based on my first brief encounter with the items, they look really promising especially the lipsticks.
Overall, the total amount of the products inside is Php 2510 and I only paid Php 580. Isn't that amazing?
Watch my unboxing video below and see product packaging and swatches.
Check these to know more about the box and the products:
BDJ Box website: 
http://bdjbox.com/
BDJ Box Facebook page: 
https://www.facebook.com/bdjbox
Micmic
Disclaimer: I wasn't paid to do this post. Box and its contents are bought by my own money.