Hello, friends. I am back with another products to review. Yes, not one but two products which I used for a common purpose. 
I don't have much blackheads on my nose area but I do have whiteheads and, to be honest, I don't do much efforts to remove them. There are times I use nose strips/nose pack but I rarely do that. Recently, I was able to try this Purifying Essence and Nose Pack from iWhite Korea. I have actually tried the nose pack before and it was able to get rid of some whiteheads and left my nose really smooth although you can still see some left. When I used the essence, it made me forget about using the nose pack alone. I just had to use these products together.
This is the iWhite Korea Nose Pack in tube type packaging and in sachet. These babies are really affordable. I just can't remember the exact prices but I will update you with that.
Product Information, Directions for Use, Ingredients, Manufacturing and Expiry dates
It is not solely for blackheads and whiteheads. It also removes impurities because it gets attached to the skin and it helps minimize pore appearance (with continuous use, of course).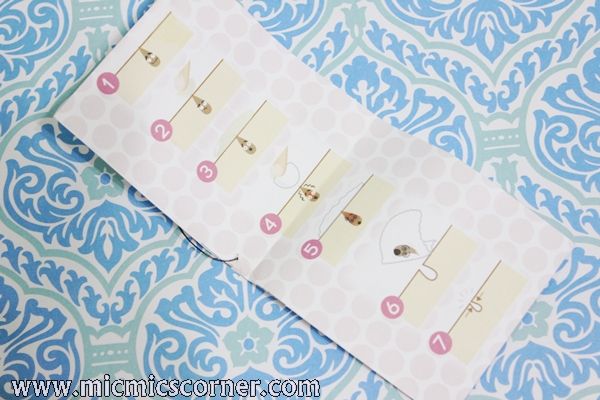 As for the Purifying Essence (please refer to the first photo, the one with pump), it is like a serum or essence to be put prior to using the nose pack. It helps unclog pores because it feels a bit warm when used. This is not yet available in the market but I think they will release this very soon.
I know you cannot read the detailed instructions but let the pictures do the talking.
After washing your face with facial soap and water and drying it with clean towel, apply essence all over the nose area. A little goes a long way. Massage it for 30 seconds and after that, let the oil sit for another 30 seconds. You may feel a slight warm sensation on the area which is normal. After a minute, blot the area with clean tissue paper. This will help remove excess oil and ready the skin for better adherence of the nose pack. Apply the nose pack evenly. Layer it if you want as long as you cover the area with enough product. Wait for it to dry then peel away. I would suggest doing this in a cold place because sweating affects the procedure.
I just had to show this to you. I know it is gross but you can see the mini whiteheads removed. It is now more visible than before when I just use the nose pack alone.
Here is a side by side photo of my nose before and after the procedure. There were small bumps prior to using the products and after, my nose got smoother and softer too. My boyfriend, who did not believe with the nose pack on first try, liked these products when used together. He also agreed that the purifying essence helped the nose pack get more whiteheads. But the thing is, we didn't see much blackheads removed. Oil build-up was also removed together with other impurities.
What I like:


These two worked perfect as a tandem.


The essence maximized the purpose of the nose pack.


The nose pack is affordable.


Available (nose pack) in almost all leading stores nationwide.


Packaging wise, the nose pack contains necessary information especially the ingredients and expiry dates.


What I don't like:


Application can get messy because you'll be dealing with two liquid products.


I did not see much blackheads pulled.


I actually like the scent of iWhite products but since this is applied on the nose area, the scent of the nose pack came off a bit strong at first.


It contains paraben.


The essence is not yet available in the market.


Ratings:


Packaging: 4.5/5


Scent: 3.5/5


Effectiveness: 4/5


Availability: 4/5


Affordability: 5/5


Overall Rating: 4/5
The first try with the nose pack isn't a fail but isn't a win, too. Maybe it is because my whiteheads were too small and needs a little help from the purifying essence to get pulled. Though I had to add another step in getting rid of the unwanted stuff on my nose area, I don't mind because these two does the job for me. So far, I am liking the help it is giving my nose area and as soon as the essence hits the market, I will definitely buy it. I just hope they will sell it at an affordable price.
Check out
iWhite Korea
on the following sites:
Facebook - 
https://www.facebook.com/iWhite.skincare
Twitter - 
https://twitter.com/iWhitekorea
Instagram - 
http://instagram.com/iwhitekorea
MicmicDisclaimer:
 Products were sent to me for review purposes. All reviews are based on my honest opinion and experienced with the product. I was not paid to do this review.