I am now into doing challenges in Youtube. I have seen a ton of tags and challenges and I find them really fun so here I am together with my sister where in she did my makeup. She has very little knowledge about makeup. She doesn't use any, well there are times she uses powder but that's it. She sometimes sees me apply my makeup but that's where she only learned about makeup.
Here is our photo before she did my makeup. That grin tho! Haha, it looks scary to me. But I still think she will do her best to make me look beautiful.
I allowed here to go through my makeup collection and decide on which products she would love to use on me. This is her "set-up". I am impressed that she actually chose some of my favorite products. She knows me too well.
Of course, I had to show you the before and after photo. I asked her to do a smokey eye makeup on the spot. She is actually thinking of doing nude on my eyes but I want to test her skills hence the smokey eye makeup request.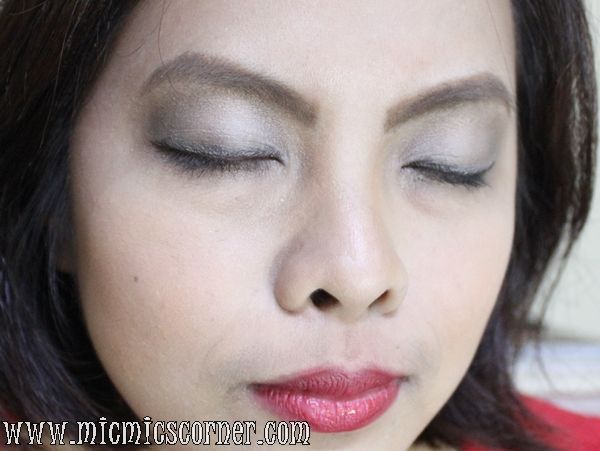 I know she can. She just needs to be pushed and be taught how to but the fact that she doesn't really know how to apply makeup and she did this to me, it is just amazing. I couldn't do this when I was starting out. Kudos to my sister!
After the makeup session with her, we took some pictures. Look at her face. It seems like she did something naughty on me.
Please watch the video below to see how I transformed based on her skills.

 Thanks for dropping by!
Micmic