After a long time, I am here again to share a review about a makeup product that I have been testing out for the past weeks. I miss doing this.
The product I am talking about is the Klairs Illuminating Supple Blemish Cream that has SPF 40 PA++ that I got from Wishtrend. I've used this for more than a month now and it wouldn't take that long if I didn't like it. Normally for bb creams, I test it out for a week then if my first week was terrible, I will drop it immediately. But this one is actually good.
Product Information (from the box and Wishtrend website):
Klairs Illuminating Supple Blamish Cream SPF 40 PA++
Vlume: 40ml
For all skin types
Made in Korea
Price: 24.99
DearKlairs Illuminating Supple Blemish Cream gives your skin whitening and wrinkle improvement effect for silky smooth skin while safely protecting skin from UV rays A and B with strong sun protection function and natural skin tone also.
You look so wonderful just the way you are, enhance your natural beauty with the BB cream Korean women love so much! Suitable for every skin type, even sensitive and acne prone!
Why is Klairs BB Cream Korean's favourite out of millions BB crea?
For dry skin 
This BB cream offers great Hydration with the best moisture ingredient, Hyaluronic Acid.
For sensitive skin 
This BB cream brings soothing effects with a natural calming component such as Aloe Barbadensis leaf juice.
For aging skin 
This BB cream provides great wrinkle improvement with a highly concentrate moisturizing formula.
For trouble skin 
This BB cream does not worsen trouble acne pimple spots. It contains low irritant ingredients and skin-friendly components.Klairs' Unique smart color system is suitable for any skin type and tone. No need to cover up and hide your skin with unhealthy looking artificial colors found in other BB creams and makeup products. Get more than just skin enhancing coverage!
Sun screen + Primer + Foundation + Finishing Powder = [KLAIRS]

Illuminating Supple Blemish Cream The BB cream Korean women love! Save your precious time in the morning and finish the base makeup with great BB cream Korean women die for. The truthful brand, Klairs is an eco-friendly cosmetics line. Against animal testing, alcohol free, paraben free and no artificial coloring. Enjoy low irritants with great safe ingredients, ingredients that are especially safe for those with sensitive or trouble type skin.
First, I appreciate that this product isn't tested on animals. It must be really hard for animals when they are being used for product testing. It is also safer for the skin since it does not contain alcohol that may cause dryness and irritation and does not also contain paraben which is a common preservative of cosmetics.
The packaging is nice too. I am liking the slim tube type packaging because it easily fit inside my makeup storage or kit. It reminds me of a toothpaste though.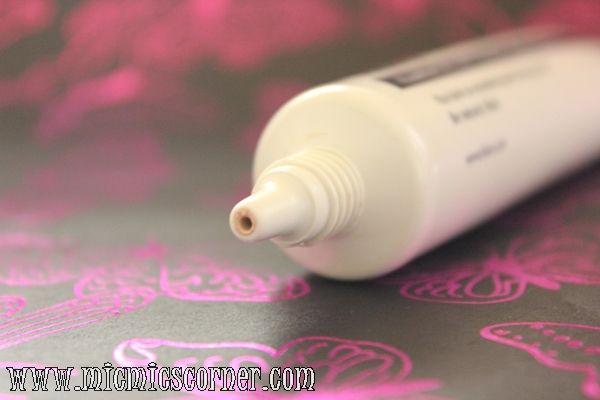 The nozzle is not that big which gives me a nice control in dispensing the product. I never experienced spillage or anything.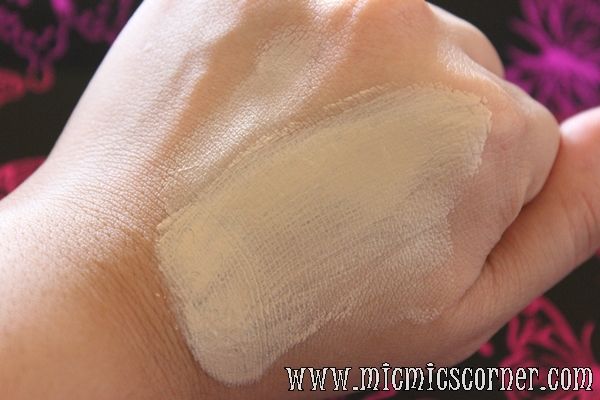 Upon testing it out, the first thing I noticed is that it does not have that strong gray-ish effect. It has a nice yellow-beige tone that eventually blends with my skin color. I think this comes in one shade only which is a bit of a downside because this may appear a bit light if you have deeper skin tone. As for the smell, it is slightly scented but nothing off for me.
Based on the photo above, left with bare face and right with a layer of the Klairs Illuminating Supple Blemish Cream, the coverage of this bb cream is sheer to medium (when layered). It does not look cakey or thick. Actually, it does not feel heavy or sticky on the face. It sets nicely and gives a semi-matte to matte finish depending on the weather condition.
It has SPF 40 PA ++ and it is something I also like. I am not fond of applying sunblock (I know that's bad). It gives me that sun protection that I need without the sticky-feel that other sunblocks give. In the photo above (left with flash and right without), you will see that this gives a slight white cast. But for everyday, no picture takings, it looks nice and very natural.
I tried using this with moisturizer underneath and I started getting oily 2-3 hours after. My makeup melted especially on the sides of my nose and when I went home, it looked as if I did not put any makeup at all. When I used it alone, no moisturizer and no primer too, it lasted up to 5 hours and it started fading on the sides of my nose and under eye areas. But I managed to still look presentable just by blotting the oil and wiping off sweat. After a whole day of wearing it, I still noticed my makeup when I went home. If you are going to use moisturizer, use something that is not oil-based. Good thing tho because it did not look patchy even without moisturizer underneath.
What I like: 


Convenient tube-type packaging.


Has english translation on the box.


Cruelty free, alcohol and paraben free.


Has expiration date on the bottom part of the tube.


Has high SPF.


No gray-ish color. Has yellow-beige tone.


Nicely scented. Not overpowering.


Natural powdery finish.


Brightening finish lasts pretty long. Fades in some areas tho.


No irritations experienced.


Neutral


Slightly thick in consistency. I prefer using a sponge for the application. I find it easier than using my fingers or brush.


What I don't like:


If I were to compare it with other bb creams, this is a bit pricey (roughly 1000 pesos).


Not available locally, you have to order it online.


Gives white cast when used under flash photography (tho this is a given since it has high SPF).


Ratings:


Packaging: 5/5


Texture: 4/5


Scent: 4/5


Shade selection: 2.5/5


Coverage: 4/5


Lasting power: 4/5


Availability: 3.5/5


Affordability: 3.5/5


Overall rating: 3.8/5
I am happy I was able to try this bb cream. It is not the best but it is one of those that I would want to use on a daily basis. I am definitely going to use this during cold weather because I am assured that it is going to stay on for hours.You can even skip powder if you are not as oily as I am. If I am going to use this on a sunny day (since it has high spf), I am going to make sure my moisturizer is water based and that I use a good powder with it to avoid fading and melting.
I hope you find this review helpful. Have a nice day!
Feel free to check out Wishtrend's pages:

Shop

Facebook

Youtube
Micmic
Disclaimer: Product provided for review purposes. Reviews are based on my experience with the product.