Hello! Good day, everyone! I know I have been lacking posts here but just so you know, I really wanted to be more visible here on my blog. I am trying, I promise.
So for today, I want to share with you another simple outfit I wore few weeks ago. Yes, this is not an outfit I am wearing today. I wore this during the time my sister is having her UPCAT or University of the Philippines College Admission Test. I want to show my support by saying I am hopeful that she will pass the exams. If it is God's will, then it will happen. Well, I also took the exam years ago and I can say I didn't make it. Yes, no need to be ashamed.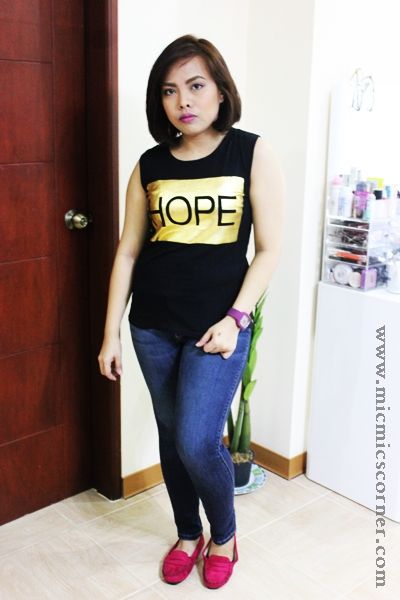 Again, my outfit is pretty basic. If you know me, you will also know that I value comfort over style. I always want to feel at ease and being careless at times, I don't like it when my outfit takes too much of my attention. So I decided to wear a very comfortable ankle skinny jeans.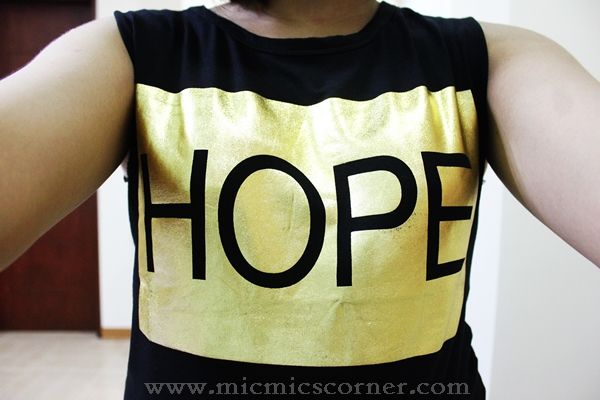 I was stunned when I saw this top. Gold is one of my favorite colors right now. I find is classy and edgy at the same time. I chose black because I don't want to show the my belly bulges too much. Black clothes has the tendency to mask them a bit.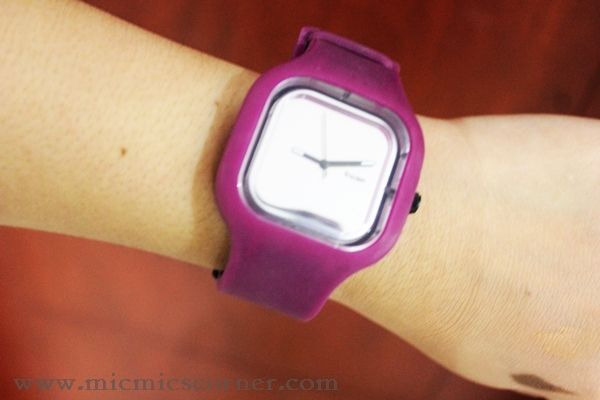 As for my accessory, I chose just one and this is this watch that I have been wearing almost every time I go out. I love how you can interchange the straps to suit your mood or match your outfit. I am thinking of getting more colors of the strap.
Lastly, the shoes I wore. I bought this last August and fell in love with this pair in an instant. I have always wanted to own a pair of loafers but all I saw before are just too expensive for my budget. Good thing I saw this in SM Department store and I think this is roughly 700 to 800 pesos only. It is so comfortable to use too.
The soles are nice enough that I didn't slip or trip even when I walked on slightly wet floor. Of course, this is not as good as those of the rubber shoes used for sports but still, it delivered pretty good comfort to me.
Anke Skinny Jeans - Wrangler
Hope Top - Zalora Ph
SWAP Watch - Tomato
Hot Pink Loafers - Parisian
I hope you liked this outfit post. Again, I am not a pro with fashion. Sharing is just one of my passions so here you go. If you have anything to share with me, just comment below this post. ^_^
Micmic