Hello everyone. No, this won't be a Halloween post. I don't have anything to tell you about it so I will leave it to the other bloggers out there, alright?  I will be sharing some tips that I have personally learned in the past either by accident or through the help of other people.
Have you ever thought if an airbrush finish for an everyday makeup look is possible? Before, I would normally say that it is not possible and that it is only intended for special events. But since I started getting too attached to makeup and beauty products, I realized that it is possible with the right product and tools.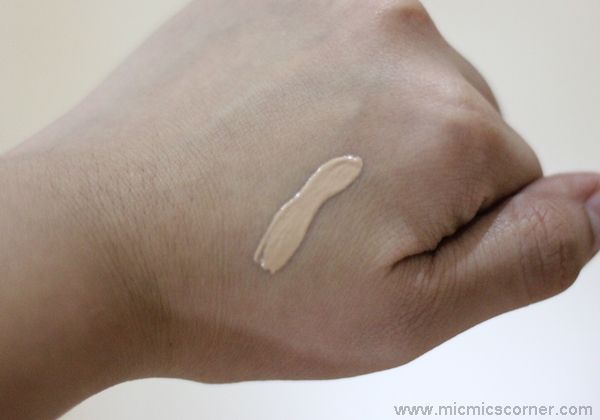 For this post, I will be showing you how I achieved airbrushed finish with the help of 
Maybelline Dream Liquid Mousse
and the shade I have is
Classic Ivory
. Maybelline team was just good in determining shades for the user because I received a nice match for my skintone.
So how do you achieve an airbrushed look for everyday with very simple and affordable procedures?
1. Always cleanse your face before and after applying makeup. You do this prior to makeup application to ensure that no oil build-up is present and the face is free from dirt. You do this after a long day of wearing makeup to be sure that you won't get any pimples that will require too much coverage that might lead to cakey-looking makeup.
2. Exfoliate once a week to remove dead skin and also prevent dry patches from showing up after foundation application. This will also help clean your pores.
3. Moisturize. Need I say more?
4. Use a face primer suited for your skin type.
5. Use the right product and the right tools. Use a foundation that will give you natural finish but has a nice coverage in it.
Maybelline Dream Liquid Mousse
is actually one of them. I find it easy to apply and does not feel heavy. Less is more, keep that in mind.
One of the tools you can actually use is a
duo-fibre brush
because it deposits the needed amount of product without going over board. This also gives a no-streak effect in the face when used properly (stippling motion).
6. Set everything with a translucent powder. It will not add coverage hence avoiding cakey makeup.
6. Always keep yourself hydrated, take your vitamins, exercise and have enough sleep. Always remember that a nice looking makeup always depend on a very healthy skin.
It is better if you put the product first at the back of your hand to warm it up a bit. Get it using the white bristles of the duo fibre and stipple it on your face. In my case, I placed the foundation in the key points of the face then I gently buffed it out because I am a bit in a rush that time. It still worked though.
Here is a before and after photo. I love the finish because it is matte but not flat. I also love how it helps even my color. You can still see my skin, right? Plus, the finish has no streaks, airbrushed look if you will ask me.
Here, I have already applied the rest of my makeup. I just love how natural and fresh looking my face looks here. I love that this foundation is okay for everyday use. I can see myself grabbing this product on a daily basis.
So that is it, my simple tips for you to look good and to look as if you go for airbrush makeup everyday. You too can achieve this look with Maybelline Dream Liquid Mousse that retails for Php 599. And with every Php 799 purchase inclusive of Dream Liquid Mousse, you will get a free duo-fibre brush but limited stocks only so you better be quick. Isn't that amazing? You need to pay thousands of money for an airbrush makeup but now,you achieve it at a very affordable cost.
That is it for my quick post. #airbrushedlookeveryday
Micmic