Hello everyone! I am back again and I have another product to share with you. I have been using this for the past months and I must say, I love this one. I filmed a review/demo in Tagalog so if you are a Filipino/Filipina and would prefer a video than reading a long blog post, I suggest you check my video out.
The product I will share with you today is the
Jazzy Collections Eyebrow Kit
. When I was checking their counter, I saw two shades only. One is dark and this one which is the lighter one. I am not 100% sure if it comes in two shades only because the assigned SA at that time is not around.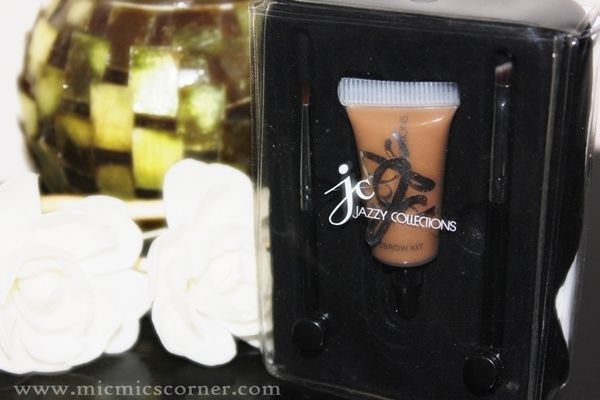 Jazzy Collections Eyebrow Kit | EK-01
Php 399 | SM Department Stores
The reason why I bought this is because it looks very much the same as my
Snoe Waterproof Eyebrow Gel Corrector
. They almost look the same and the brushes are very much the same too.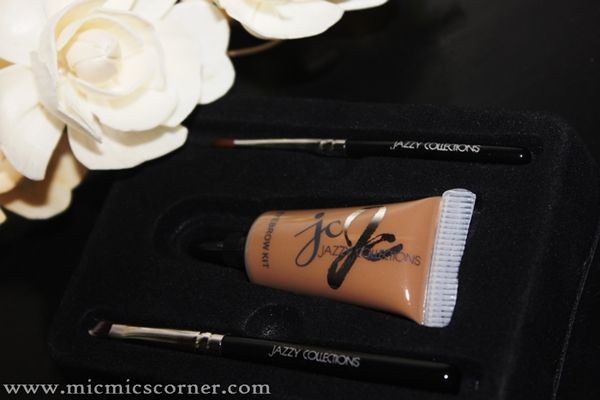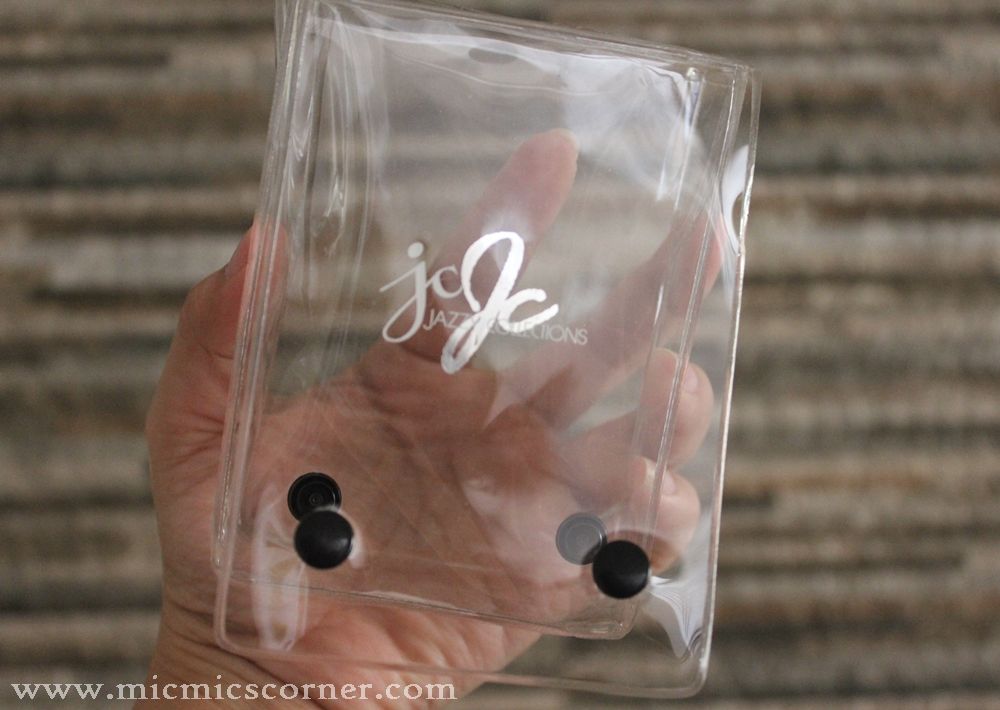 This one is placed inside this reusable plastic packaging. I prefer this over the Snoe's because I can place a lot of products here together with the kit like tweezers, shaver, small concealer and a spoolie.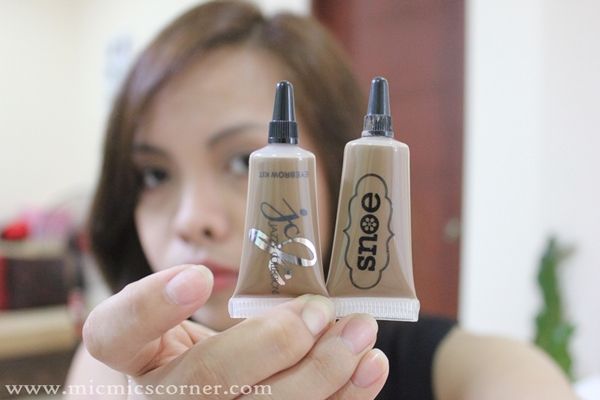 Side by side, you will see that Snoe's is quite taller but other than that, everything is really similar, even the color they show on their respective tubes. The print on Snoe's looks more classy, in my opinion.
Again, similar to Snoe's, you have to cut the tip first to let the product out.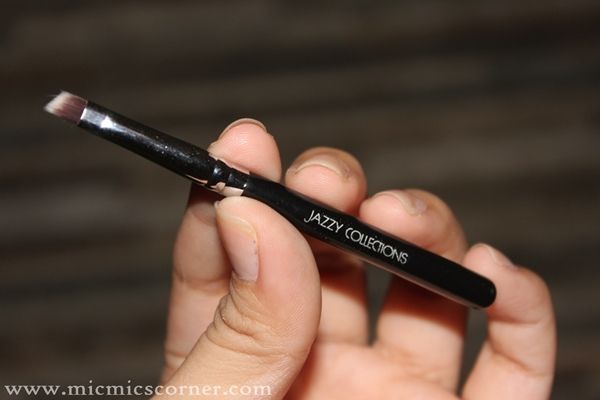 This is the slanted brush and I prefer using this and a spoolie. This works well but since I am not used to short handled brushes, I still go for my Marionnaud N38 brush.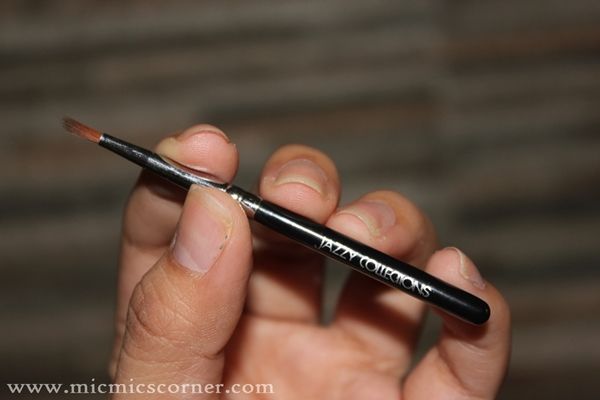 It also came with a fine-tip brush but I don't use this for my brows. This can work as a liner brush though.
[caption id="" align="aligncenter" width="599"]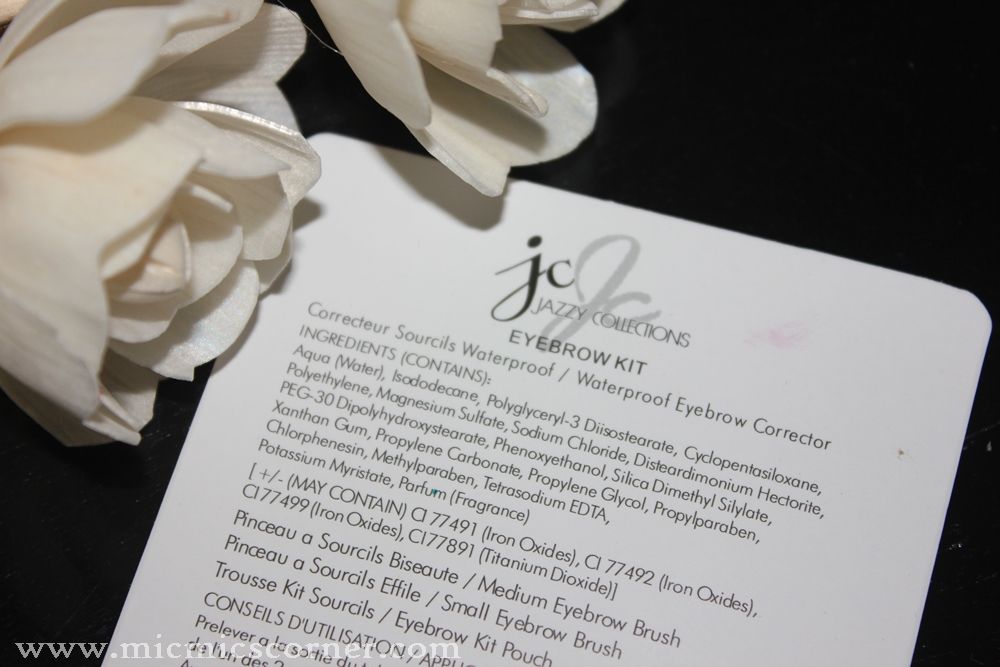 Ingredients[/caption]
[caption id="" align="aligncenter" width="602"]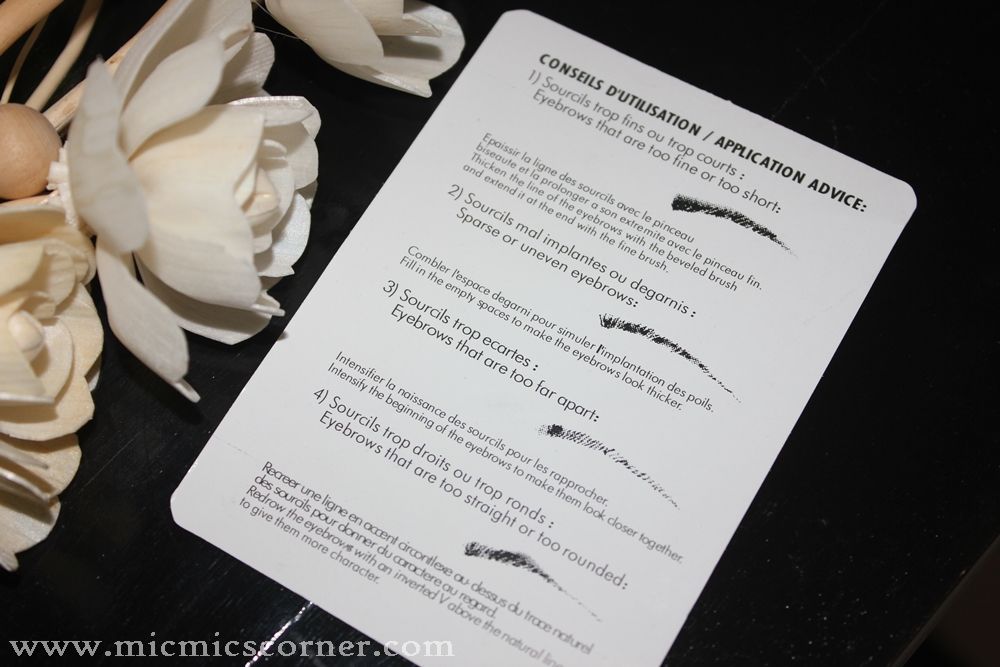 Guidelines on how to use it depending on the type of eyebrows you have[/caption]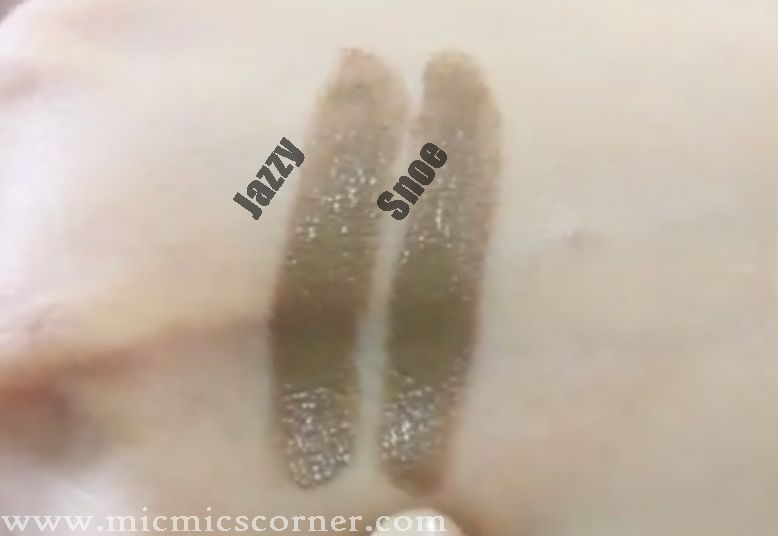 Here is a side by side swatch. You can see that EK-01 of Jazzy Collections is very similar to Khaki of Snoe.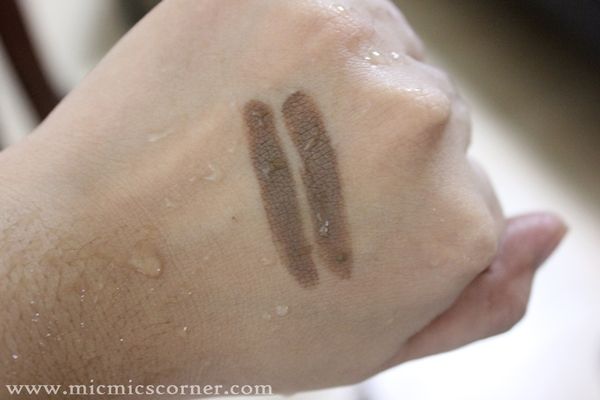 I did the water test and was amazed to see that both stayed pretty well even after rubbing.
This is what my bare eyebrow looks like. I think I have sparse eyebrows. I like them to be fuller and thicker but the only thing I can do is fill them in and define them.
Here is how the Jazzy's eyebrow kit looked on my brow when applied. I used the slated brush and a spoolie to blend the inner part. I like how natural it looked on me. The hair appeared darker though but I don't mind. I actually like it that way and prefer not using a brow gel to coat the hairs because this looks really nice in actual.
After 8 hours, the edges seemed faded already but my eyebrow still looked decent and it looked even more natural.
I posted an Instagram photo where I did a mini review because I know this blog post is coming really late. You can see clearly here that after 8 hours, my eyebrow still looked awesome. It is well-defined. I tried making it thicker to see any difference after few hours. I really like that it stayed really long. See my mini review below.
What I like:


I really like the reusable packaging.


With ingredients listed


Unscented


Very pigmented (a little goes a long way)


EK-01 looks really natural on me.


Easy to use (once you get the hang of it)


Slanted brush is really useful.


Last for 8 hours on my brows.


Available in SM department stores (Jazzy Collections counter)


Affordable!


What I don't like:


Since the product is runny and very pigmented, it has a lot of room for errors (practice is the key).


I would have wanted a spoolie over the fine-tip brush.


Limited shades


Not all malls have JC in their department stores.


Ratings:


Packaging: 5/5


Texture/consistency: 5/5


Shade selection: 3/5


Effectiveness: 5/5


Lasting power: 4/5


Availability: 4/5


Affordability: 5/5


Overall Rating: 4.4/5
I have found a new love for my eyebrows. This has been in my go-to makeup products ever since I tried it. I have happy to have found a more affordable product for my eyebrows since I am an eyebrow junkie. If you want a long-lasting eyebrow product that is available in locally, I suggest you try this one. One tube will last you for months. I am thinking of getting the darker shade and use it on the tail-end of my eyebrows. I think it will make my brows look more natural.
What is your favorite eyebrow product? Maybe I can try them out. Please comment below.
Micmic