I am so happy that I now have a new set of favorites to share with you. It's been a while, right? I accumulated items from January to February. I don't get to use a lot of items lately so combining my favorites for those two months is just okay, I guess.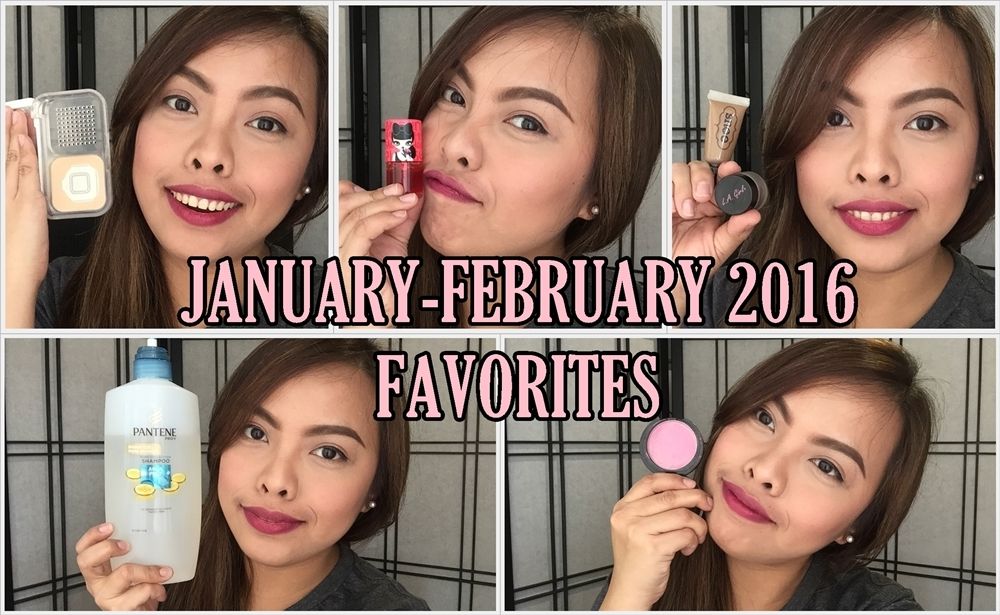 If you are the type who enjoys watching videos than reading, I also uploaded a YouTube video but it is in Tagalog so if you are not a Filipino, reading this post is your best option.
I have a few products to share with you from hair care to skincare to makeup.
1. Pantene PRO-V Aqua Pure Shampoo

I have been using this for the past months and I in love with this. I don't know why but I like it when a shampoo does not make my hair feel heavy after taking a bath. Also, this smells really good and one pump lathers enough for my really dry hair.
2. Jergens Ultra Healing Lotion

I have really dry skin because I don't drink enough water and I don't normally moisturize. But, it came to a point that I realized my legs, especially my feet, were feeling scaly and dry so I tried finding a lotion that will give me the moisture I need. This one is VERY moisturizing but feels heavy so I only use this at night.
3. Burt's Bees Radiance Facial Cleanser

This is a sample I got from Sample Room before hence the small size. I rediscovered this and realized I like mild cleansers for my face to avoid feeling as if my face was stretched and dry after washing. This one smells good, too.
4. L.A. Girl Gel Liner in Dark Brown (review here)
5. Snoe Waterproof Eyebrow Gel Corrector (review here)
6. Jazzy Collections Eyebrow Kit (review here)

I love doing my brows. As they say, it frames the face. Since I have 2-toned (2 colors) hair, I decided to use either the one from Snoe or Jazzy, whichever is available, to define the inner part of my eyebrows. Then, for the arch up to the ends, I use the L.A. Girl gel liner. Of course, brush the brows after application is a must to blend the products well. This combo is long lasting too. BUT, I am now on the hunt for a better eyebrow product. What can you suggest?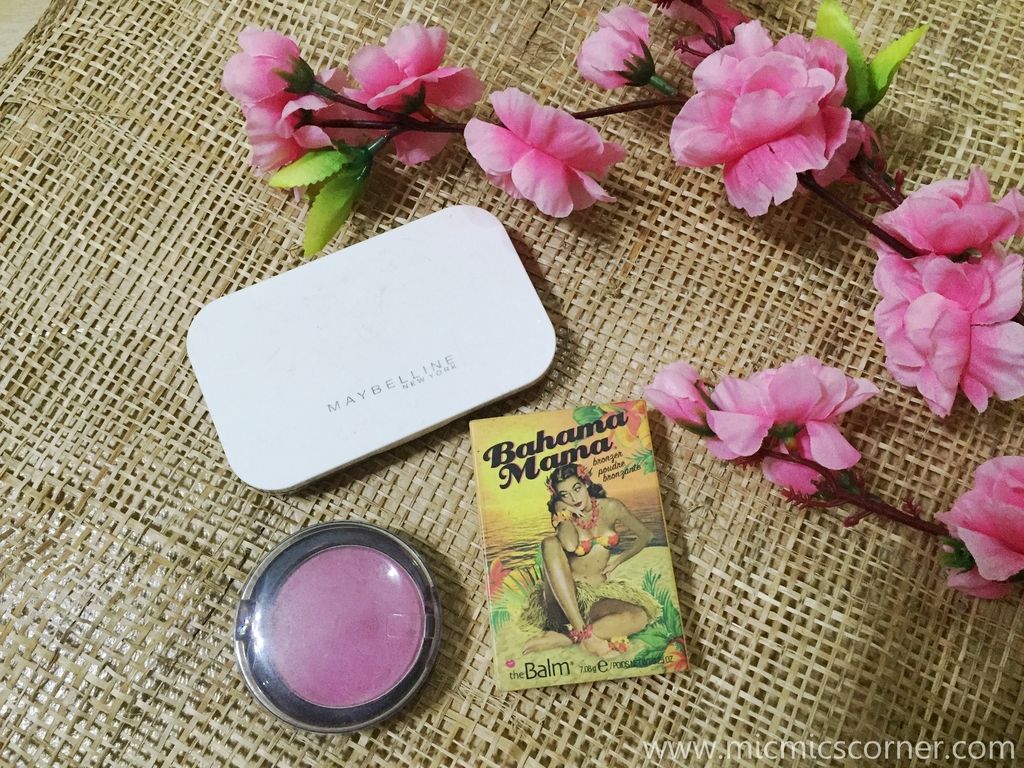 7. Maybelline White Superfresh Powder Foundation in Sand Beige
I don't have a review about this yet but I have already hit pan. I love how this makes my makeup last longer than usual especially on the under eye area. During lazy moments, I can even go out without using any liquid foundation or concealer, just this!
8. Colour Collection Blush in Rosy Affair
The only thing I love about this is the color. This is the only blush I own in this shade. The color is like lavender pink that makes the face look fresh. If you know any blush with the same color but in different brand, please do let me know. I want something  that is long lasting.
9. The Balm Bahama Mama
This is my go to contour/bronzer. I like that it is matte and lasts really long.
10. Ever Bilena Advance Lip and Cheek Stain (review here)
This is not included in the photo because my sister asked if she can have it. Trying to be a good sister, I gave it to her, hahaha! But during the first past of January, I have been using this because the tint it gives is very natural and I am in love with the berry scent. Even my sister in law swears by this product.
11. Peripera Peri's Tint in Strawberry Juice
I have found a replacement for the EB Advance lip and cheek stain! I like this baby not only because it gives a nice flush of color on my lips and cheeks which lasts almost the whole day, depending on the weather and food and drink consumption, it also looks so pretty! Korean cosmetics have really cute packaging so who am I not to adore them?
12. Ever Bilena Matte Lipstick in Vivid Violet
This is their newest matte lipstick. It is in violet but a very wearable one. It my current go to lipstick since the color suits me well. It is very long wearing too! Please watch out for my review to be posted soon.
What are your recent favorite products?
Micmic